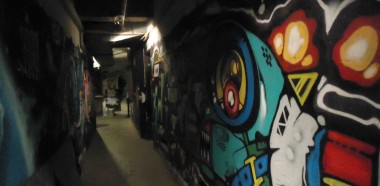 nightlife Stories
Loft 345 is a quiet art space that is a fantastic departure from the ordinary. It has a pool table and foosball table for traditionalists, along with magazines covering everything from skateboarding to artwork.
Other nightlife Stories

There may be a lot of tired faces at work this morning after two epic Santa pub crawls in Guangzhou over the weekend. The Friday night crawl lasted into the wee hours of Saturday morning, only a few hours away from the start of Round 2.
nightlife in Guangzhou