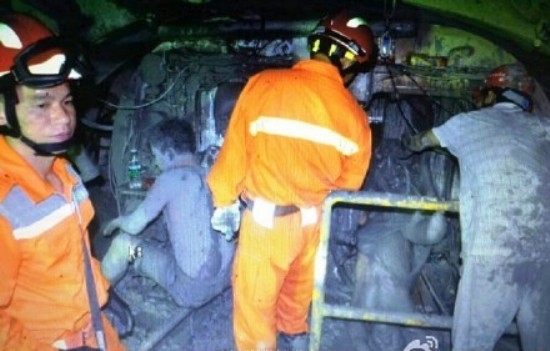 A Shenzhen Metro tunnel under construction collapsed yesterday, trapping five workers and killing one. It happened yesterday on Shenzhen's future Line 7, located between Fumin and Huanggang in Futian District at 4:10pm. Ten meters of tunnel collapsed, causing a three meter deep hole on the surface above. At the time of the incident, the five workers were changing the blades on the digging mechanism.
The trapped survivors were rescued by firefighters, with three requiring medical attention for their injuries. The last person to be rescued was freed at 11:35 last night.
The cause has not yet been determined. Nearly 50 residents living in houses above the cave-in have been evacuated from their homes as a safety precaution. Emergency repairs have been made as workers were later seen pouring cement into the hole on the surface.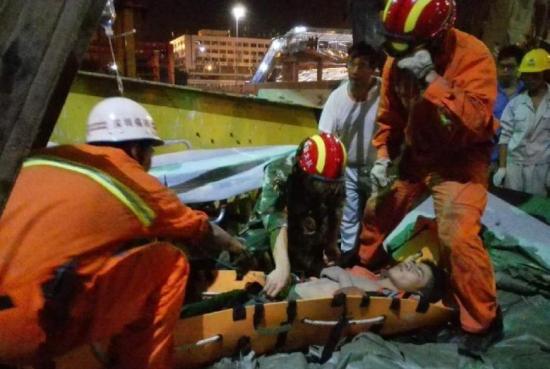 This is not the first time construction on a subway tunnel in Shenzhen has led to a collapse.
This past February, a huge sinkhole that appeared in Luohu District was suspected to be due to construction for the Shenzhen Metro Line 9. Last November, a tunnel under construction for Line 7 caused a road to collapse near Fumin Road and Yitian Road. Last October, construction on Yinhu Station on Metro Line 9 led to yet another collapse.
Up until yesterday's tragedy, no tunnel collapses in Shenzhen have involved any fatalities.
Despite this frequency, the building of the Shenzhen Metro has been criticized for improper safety protocols as far back as 2013. In July of that year, a tunnel for Line 9 collapsed, trapping seven workers and later prompting criticism that construction for the subway tunnels was using inferior building materials and work procedures.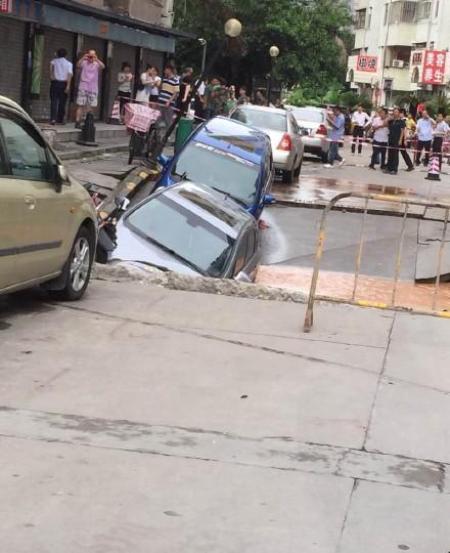 Subway tunnel collapses have also been occurring throughout China. Over the past year, subway tunnels that have collapsed during construction killed one person in Shenyang last month, and another in Nanning last October. As well, Beijing suffered one such incident last March.