A three year-old girl has died after being left unattended on an escalator.
Video surveillance shows three young girls playing close to a moving escalator on the fourth floor of a mall in Kunming, Yunnan.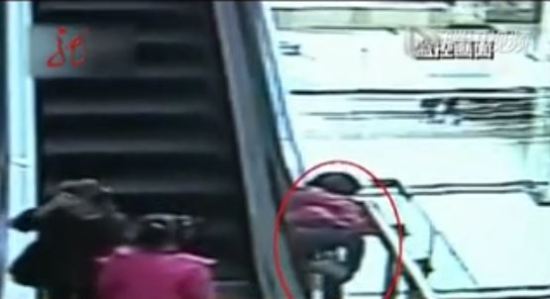 Two of the children were able to jump from step to step but, three year-old Xixi was too small to follow them. Instead, she played with the moving handrail. She was soon lifted up and over the side of the escalator before falling four floors to the ground below.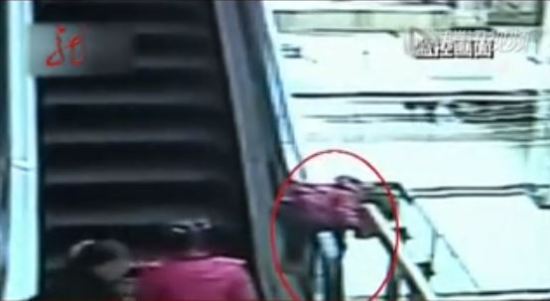 Xixi later died from her injuries on the way to the hospital. An investigation is said to be pending.
Escalator accidents involving children are all too common in China. Just last week, a two year-old girl broke her finger in an escalator accident at a shopping mall in Jiangxi. Despite losing a lot of blood, the girl's finger was saved.
Last November, a trampling incident at a mall in Nanjing sent 15 schoolchildren to the hospital. In October, a four year-old boy died after an escalator at a Chongqing subway station "swallowed" him.
Finally, in what might be the worst escalator fatality in China last year,  a woman was swallowed after a floor panel collapsed in a Hubei mall.  As her final act, the woman threw her child to safety before disappearing under the panel.
The Hubei mall incident prompted various malls, subway stations, and other locations using escalators to place a "safe to step on" decal on their escalator floor panels.
Here's the video of the most recent incident: