Chinese students have found a new way to relieve stress: streaking.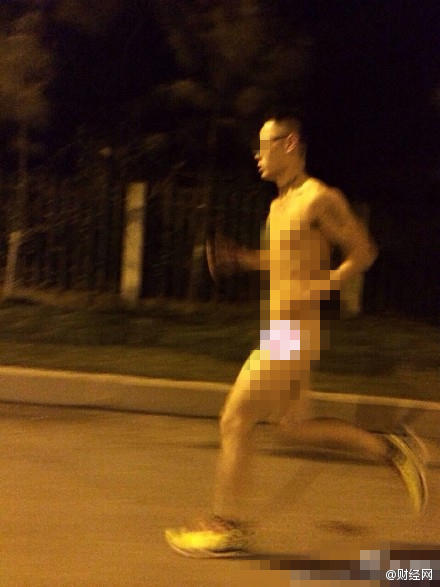 During the recent cold snap that sent temperatures plummeting throughout China, five men went streaking at Wuhan's Huazhong Agricultural University as a way to "cleanse their souls".
The men ran a two kilometer stretch down a main road in Wuhan. The streakers explained their motives in a Weibo post:
We hope that by doing this we can commemorate our youth. By running through the falling snow, we are able to cleanse our souls.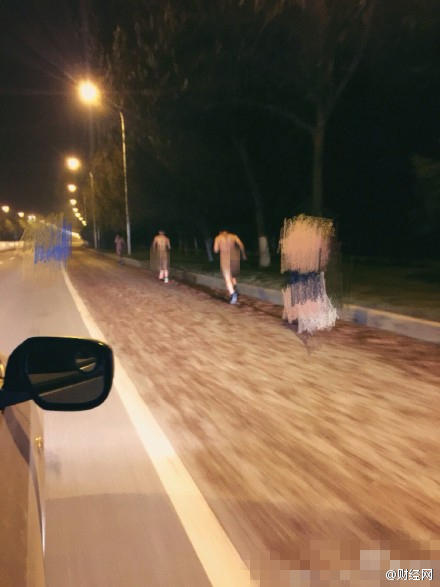 The streak was organized by 30 year-old Liu Jiusi, who first went streaking as a 20 year-old university student. When asked about exposing himself in public, Liu said that his motives were "completely pure". In fact, Liu said they were more afraid of meeting a woman during the run. "If a woman should appear on the road, we would hide in the two cars  following us," further adding that the streakers "don't want to offend public morals."
As seen in the photographs, at least one of the streakers was not fully naked, opting to wear shorts.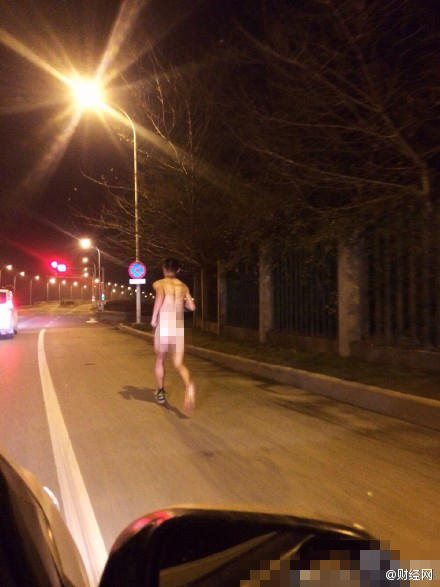 University streaking has become a traditional rite of passage for many Chinese students in recent years. Streaking in China is different than in Western cultures, in that it typically happens in public places during times when there are no people around to offend, and the participants are predominantly male.
In 2014, graduating students from Nanchang University went streaking in the middle of traffic the night before graduation, while a number of onlookers gathered in support.
Despite support for university streaking, public obscenity is still a crime in China, and is punishable by administrative detention of between five and ten days.