Newspaper Blows Lid Off Fake Lamb Skewer Industry In China
Posted: 08/6/2014 4:08 pm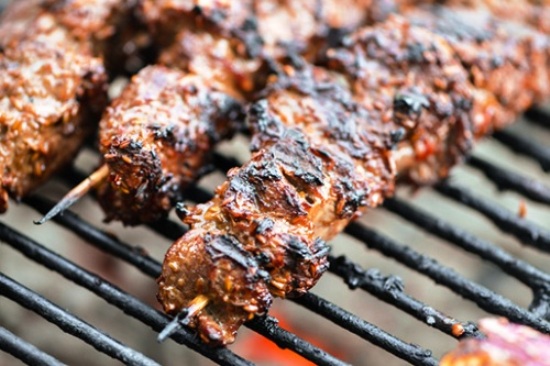 A newspaper in China has done an extensive undercover investigation into the ubiquitous lamb skewers (or chuanr) sold on street corners in nearly every city in China.  The goal was to determine if the tender meat-on-a-stick was actually lamb, as we're led to believe. Unsurprisingly, the paper got a clear answer: they're nearly all fake.
The Changzhutan Report sent a reporter behind the scenes at several popular barbecue places in Lusong District in the City of Zhuzhou, Hunan Province and found a conspiracy that was as widespread as it was readily admitted.
Many Zhuzhou diners frequent the barbecue vendors that congregate in Xiajiaqiao where some 20 to 30 vendors are squeezed together, similar to what they do over in Hejiatu, another part of the city. And yet, while there's no shortage of customers, nobody seems concerned the price for beef and lamb skewers are exactly the same, despite having very different prices when purchased as raw ingredients.
Anyone who might be concerned would just have to ask to get an answer. The undercover reporter is told straight-up what the deal is:
No one sells lamb; here we just sell beef.
The taste of beef is masked by marinating and seasoning it with lamb flavoring agents. She said it should be obvious to customers they aren't eating lamb, as both lamb and beef skewers are on sale for the same price: 1.5 yuan each.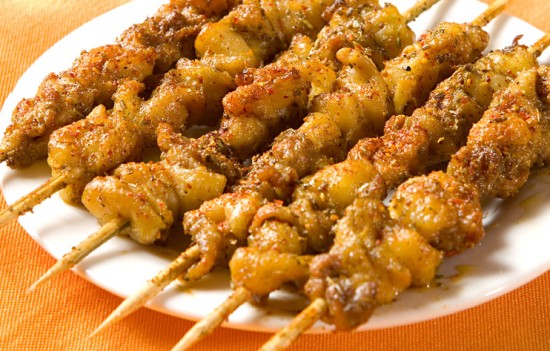 To emphasize her point, a man barbecuing nearby said:
Any place that sells lamb skewers have altered the meat by sprinkling it with lamb seasoning and all sorts of stuff.
"All sorts of stuff" probably doesn't leave diners with much confidence. A vendor at another barbecue stall admits:
Everything has been altered; if it hasn't been altered and doesn't have the taste, who will want to eat it?
A third vendor tries to be objective by saying:
(The wholesaler) told me this is lamb meat. If you were to ask me if this is really lamb meat, I couldn't tell you.
However, she then justifies the business decision of falsifying her products to her customers by saying:
Calculate how much beef costs versus how much lamb costs.
In other words, it's not the vendor's fault, right? Over in Hejiatu, the proprietor of another popular barbecue place simplifies it for us even more:
Lamb skewers, beef skewers, it's all the same: beef.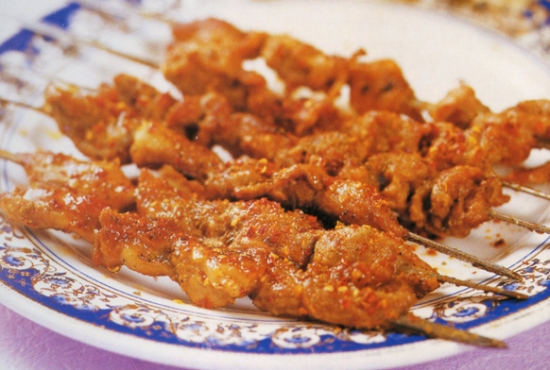 The investigation also went beyond the vendors to look more closely at the wholesalers. At the Jianning Farmers' Market in Zhuzhou, there are two cold storehouses selling meat. A representative at the Jianning Cold Warehouse said:
All lamb skewers right now are not real. There aren't any real lamb skewers anymore.
Normally wholesalers apparently put beef into two identical bags, but one is marked lamb and the other beef. The bags marked lamb are only meant to be used as skewers and sold to the public.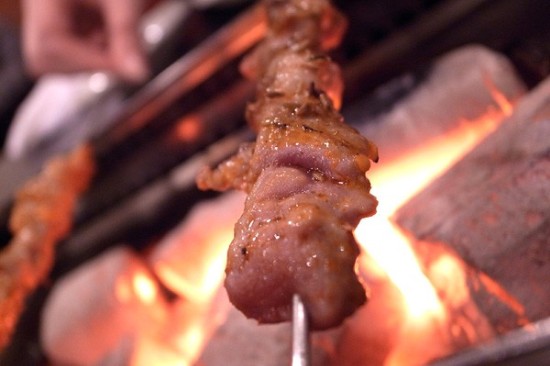 Over at Baoqing Cold Warehouse, the city's other meat wholesaler, the reporter discovers bags marked either lamb skewers or beef skewers, but both have the same price at 16 yuan. However, a different 2.5 kg bag of lamb costs 160 yuan because it contains "real lamb". That, unfortunately, won't be used for skewers.
So should you care that your lamb is actually beef? A Baoqing Cold Warehouse staffer said it makes no difference:
At any rate, it's all fake, but it will have (lamb flavor) just the same.
Judging by the continued crowds at barbecue stalls in China, people seem to agree with him.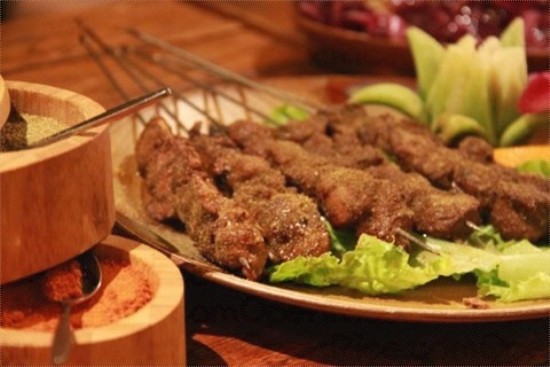 Related:
Photo: China News, Openrice, tupian99, 520bbq, duitang, the Nanfang