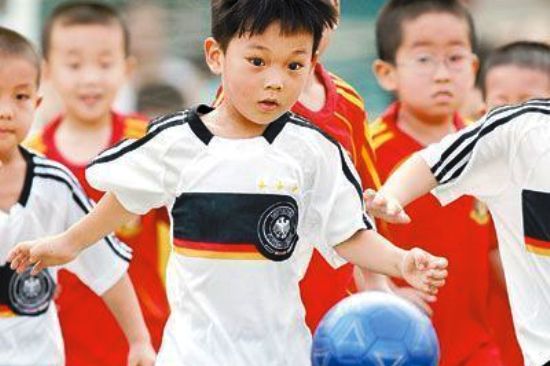 Look out, FIFA 2026: China is preparing its next generation of football stars.
Ministry of Education Director Yuan Guiren said on July 28 that the ministry plans to make football a priority in schools from now on, reported China Daily.
Nanfang TV: Guangdong's "football factory" an attempt
to make China a football power
The Ministry of Education says it will raise the number of Chinese schools that actively focus on football from 5,000 now to an eventual 20,000 within three years.
Yuan hopes to gradually implement a focus upon football in all four stages of schooling: elementary, middle schools, high schools, and even universities.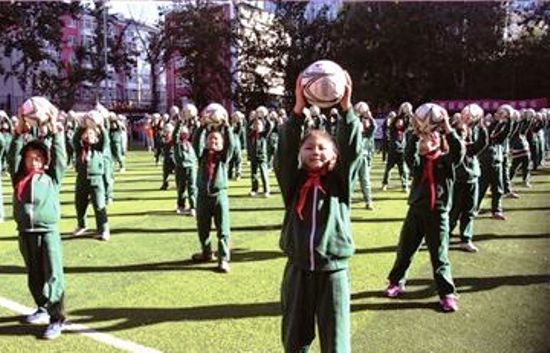 The focus on soccer is part of a larger plan, which involves more emphasis on physical education. There will soon be four PE classes a week from the current three for elementary school students, while high schoolers will move from two to three phys-ed classes.
READ: China Faces a Rocky Path to Football Superiority
Chinese education has traditionally emphasized rote learning in preparation for the gaokao, the university entrance qualifying exam, and has not focused upon physical education. However, Yuan was adamant this needs to change, saying:
No school will be able to use any reason or excuse to take away a student's time that should be used for physical education class.
Yuan cities President Xi's national dream for China's youth to be healthy, but the renewed focus on physical education may also reflect Xi's personal dream of football glory for the motherland. Xi's football aspirations were recently immortalized in cartoon form. However, Xi has been clear that China would first qualify, then host, and then ultimately win the World Cup.
If playing football is going to be mandatory in Chinese schools as a way to alleviate the nation's football woes, then we imagine "winning" should be made mandatory as well.
Related:
Photo: China Daily, Caijing, CCTV