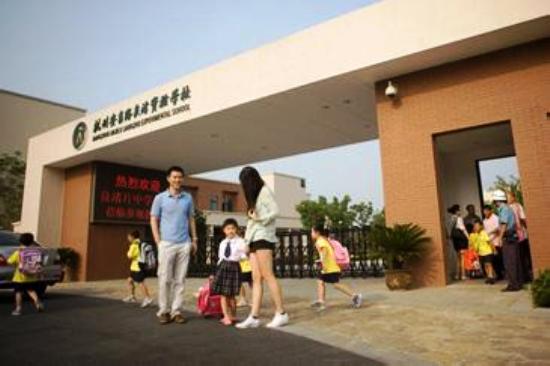 Despite the threat of a looming real estate bubble, according to the National Statistics Department of China, real estate prices have actually fallen.
Data shows that, with the exception of Xiamen, housing prices have dropped in 69 out of 70, large and mid-sized Chinese cities. Additionally, prices for resale property have also dropped, with many Guangzhou real estate intermediaries reporting that prices and sales are down across the board.
There is however one exception in Chinese real estate that remains steadfast in the face of the downward trend, reports Xinhua. People are purchasing real estate in prime school districts for the sole reason of procuring a hukou residential permit that allows their children to attend the local school. Given that parents are not concerned about living in the area, or even renting out the apartment, these units tend to be quite small; but, since demand is driving up their value, they are extraordinarily expensive.
Wang Wa, a real estate broker, says these types of properties continue to rise in value while the value of other residential properties decline. Wang describes one such example of this trend in Beijing:
Because of the competition for places next to excellent, well-known elementary schools, the prices for these places has risen. We just closed a RMB 1.35 million deal on a place that is just 4.4 square meters large. Each square meter of this location is worth RMB 310,000.
The trend has hit Guangzhou as well. Buyers that purchased real estate to obtain a hukou residential permit accounted for 8.8 percent of all Guangzhou housing sales in September 2014, a rise of 2.3 percent from August.
Huang Tao, a real estate company manager had this to say:
Compared with last year, there has been a slight 2% rise; now, concentrated areas of second-hand properties in school districts are now worth RMB 35,000 to 40,000 per square meter.
The competition to enrol children into good schools is a Chinese phenomenon that starts in kindergarten. While a good school will no doubt provide a child with good education, the school's reputation is central to the child's future enrolment in good, if not better, schools in the future.
Photo: house.sina