We've all been stopped at airport security with a forgotten bottle of water, which we can either toss away or drink quickly in front of airport security. But what happens if that liquid is not water, but an entire bottle of European cognac? For airline passenger Miss Zhao, there was only one solution: slam it back at once.
Zhao was transferring to a Wenzhou flight at Beijing Airport at noon on August 21 when she was stopped at airport security. A worker told the woman in her forties that she was not able to bring the imported cognac through the security checkpoint in her carry-on. As it was too late to transfer the cognac to her checked-in luggage, Zhao did what any responsible person that hates wasting food would do: she sat down in a corner and drank the entire bottle of cognac herself.
That created a new security problem though, and it had to do with the bottle of cognac that was now inside her.
Zhao started acting wildly and yelling incoherently. Due to her massive inebriation, when Zhao fell to the floor, that's where she stayed. When police arrived at the scene, they decided not to let her board her flight out of concern that she had become a security risk to others and herself as Zhao was travelling alone.
Zhao was taken to a convalescence room and was checked out by a doctor. It wasn't until 7pm when she sobered up and realized what she had done. Zhao was eventually released by police to her family who had come to Beijing Airport to escort her home.
Hard choices have been made before at security checkpoints in Chinese airports. This past June, two brothers were stopped at the security checkpoint at Guangzhou Airport for having wine stashed in their carry-on. The brothers explained that this wine had special medicinal properties used to help male fertility. However, the security workers were adamant in enforcing regulations, and so the brothers decided to drink the RMB 8,000 bottle of wine themselves (below).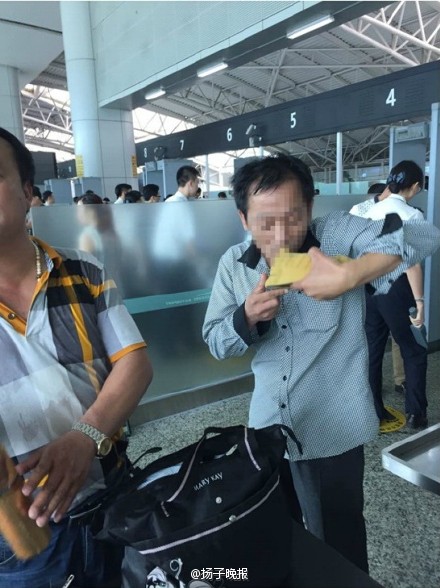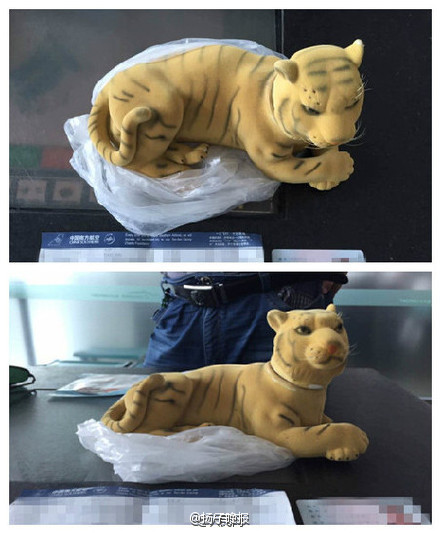 And if you're thinking this would make a funny scene in a Chinese movie, well, it already has been. In Xu Zheng's breakout hit Lost on Journey (2010), Wang Baoqiang's yokel character is prevented by airport security from bringing a drink onto the airplane, so he decides to drink it himself. Of course, the distinction here is that Wang's character chugs down an entire bottle of milk.