An increasing number of Chinese smokers are switching to slim cigarettes because they believe they provide a "healthier" alternative over regular cigarettes.
The production and sale of slim cigarettes have grown at an annual rate of 40 percent since 2007, resulting in the consumption of 15 billion slim cigarettes last year. By comparison, just 500 million slim cigarettes were sold in 2007.
Slim cigarettes have become so popular that by the end of December 2014, 16 out of 18 China Tobacco provincial-level corporations feature their own slim cigarette brands.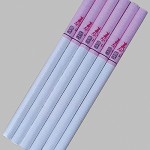 Originally designed for female smokers, the concept of the slim cigarette has been radically redefined. According to Tobacco Asia, slim cigarette users are "fashionable, novel, graceful, pioneering, and individualized" and are gradually gaining universal acceptance by all smokers.
Coupled with this re-conceptualizing is the idea that slim cigarettes are a "healthier" alternative to regular cigarettes.
As Zhang Qingyu explained to Xinhua, "It's the lesser of two evils." A middle-aged chain smoker who switched to slim cigarettes three years ago, Zhang said he made the switch for health reasons. "My family support me on the switch because, you know, smoking kills and with such a 'healthier' alternative, I may live longer," he said.
However, China's anti-smoking lobby say the idea that slim cigarettes are "less harmful" is a "beautiful trap" set by cigarette companies.
Executive vice director of ThinkTank Wu Yiqun said the idea that slim cigarettes are "healthier" is a myth. "There has been no evidence that a smoker is exposed to less chemicals and poisons after switching to slim cigarettes," said Wu. "Smokers feel slim cigarettes are less 'fulfilling' so they use other tobacco products, smoke more of them or simply take more drags."
Deputy head of the Chinese Association on Tobacco Control Xu Guihua said slim cigarettes are a marketing hoax used by the industry to dupe consumers and extract more profits from the world's largest tobacco market. "There is no such thing as 'safe' cigarettes no matter how slim they are," said Xu.
Despite these criticisms, head of the China's State Tobacco Monopoly Administration and China National Tobacco Corporation Ling Chengxing asserted that slim cigarettes are of "lower costs and cause less harm" compared with regular cigarettes when addressing a meeting earlier this year.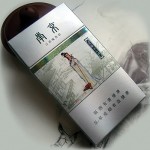 At half the size of a regular cigarette, the production of 5 millimeter-diameter slim cigarettes provide numerous boons to the Chinese cigarette industry, the largest in the world. The smaller size lowers production costs, uses less raw material, and reduces tar levels.
If the production of slim cigarettes continues to increase at 50 percent a year, we could see the potential production of 100 billion slim cigarettes within five years.
Meanwhile, e-cigarettes have largely been ignored by Chinese smokers, despite their country's status as the world's leading manufacturer of e-cigarettes.
China has implemented smoking bans in cities like Beijing, while others like Shanghai consider their own. Meanwhile, other smoking bans forbid smoking by CCP officials, medical professionals, and actors in TV shows and films. But despite the prevalence of anti-smoking campaigns, most Chinese smokers remain reluctant to give up the habit themselves.
Last month, a medical study warned that a third of all Chinese men under the age of 20 will die prematurely if they do not stop smoking, with smoking-related fatalities to increase to two million annually in the country by 2030.
However, illnesses caused by cigarette use only appear to be on the rise on account of an ill-informed Chinese public. Only 25 percent of Chinese adults have a comprehensive understanding of the health risks of smoking, and less than a third are aware of the dangers of second-hand smoking, according to World Health Organization.