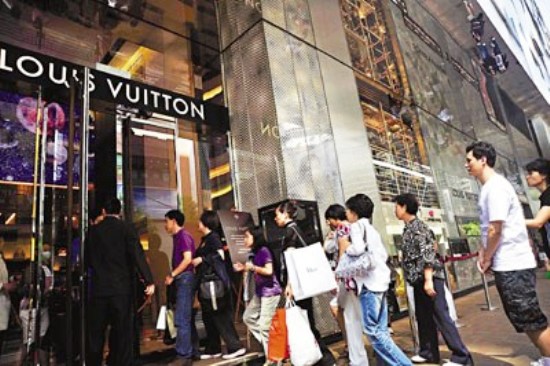 It's a cycle that has gone on for a long time: Chinese tourists get caught up in scams as they pursue cheaper and cheaper deals, resulting in a lasting distrust between tourists and travel organizers.
The Shenzhen bureau for culture, sports and tourism received 1,208 complaints from 1,415 tourists last year. More than 100 of these complaints were in regards to packaged tours to Hong Kong and Macau, two-thirds of which were directed at fake travel agencies. According to the bureau, these fake travel agencies attracted consumers with unreasonably low priced tour packages, and then forced tourists to spend money at certain retail locations, even threatening tourists if they didn't comply.
With tourism officials trying to reform the industry and raise awareness of scams on Consumer Rights Day, which was yesterday, more and more tourists seem to complain about poor treatment when traveling with the country or to the two Special Administrative Regions. In fact, according to a recent tourism study, 86 percent of complaints are about domestic travel. "We found that forced shopping has become a major reason (for complaints), which has caused many conflicts and led to distrust between agencies and tourists," said vice-director of the tourism research center at the Chinese Academy of Social Sciences Liu Deqian.
Many complained about travel agencies not providing services they advertised, tour guides for not meeting expectations, and for activities suddenly omitted or added to the travel itinerary.
But it doesn't stop there. Undercutting prices for travel tours only to coerce tourist spending at a later time is a long-held practice that goes way back, and is a particular problem for mainland tour groups in Hong Kong. "The mainland tour agencies charge such a low price that the Hong Kong agencies can't afford to host tourists," said Consumer Council chief executive Pamela Chan Wong-shui. "The only thing they can do is to take them to buy more expensive goods so they can earn commissions to offset the cost."
Travel Industry Council executive director Joseph Tung Yao-chung also added, "It's not a healthy trend and we keep reporting the situation every month. Tourism boards should educate the public that there's no way travel to Hong Kong can be this cheap."