Videos and photos have surfaced online, showing drunk foreign exchange students causing a scene on the Shanghai subway system.
At around 11pm on Sunday, a group of foreigners on Line 6 of the Shanghai Metro were drinking alcoholic beverages, talking loudly and hanging and swinging from overhead handles.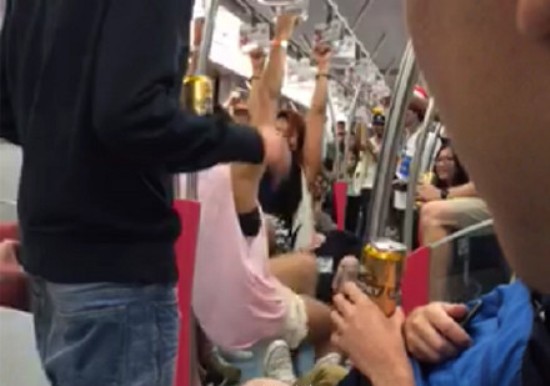 Reports focused on an extended bout between two women who leg wrestled each other as they hanged by their arms. The women were described in media reports as being "monkey-like".
Netizens simply don't understand the behavior of drunken expats. Commentators questioned why one man was "paralyzed", lying on the floor while laughing. Others wondered why a woman was pulling up the underwear of another man, more commonly referred to as "giving a wedgie" (seen below, to the left).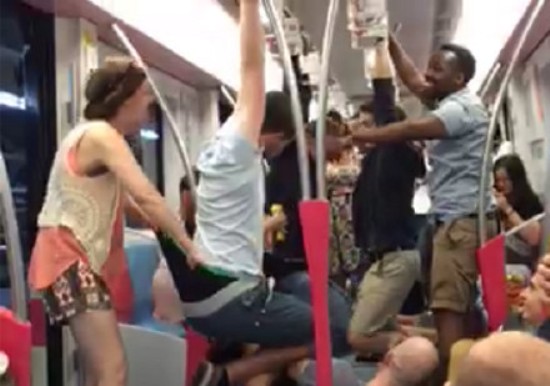 Several netizens declared that the group of expats had "lost face" for all Westerners, suggesting they are completely representative of the world outside China. As one person wrote, "If Chinese people were to do this on subways outside of China, what would foreigners think?"
A spokesperson for Shanghai Metro advised against drunken behavior, while subway law enforcement said all passengers are obliged to maintain public order and customs; violators will face severe punishment, if caught.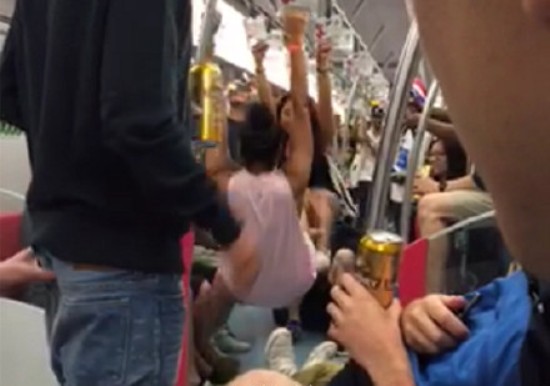 As Sohu News notes, not one passenger on the busy subway train came forward to confront the drunken expats about their crass behavior.
Here are some GIFs of the incident as seen on Weibo – stay classy: