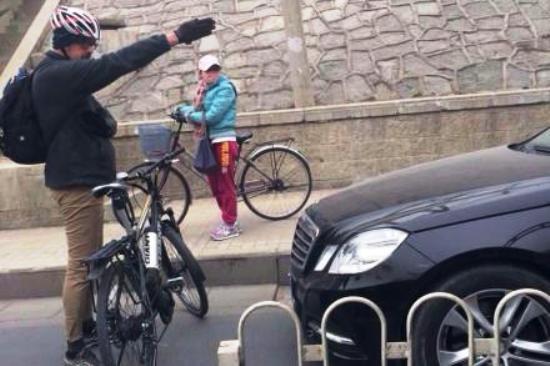 An expat has become a sensation on the Chinese internet after blocking a car that was trying to use a bike lane in Beijing, prompting some soul-searching among Chinese netizens on why no Chinese people have confronted uncivilized behavior.
READ: Chinese Pedestrians Have No Problem Obeying Laowai Traffic Warden
This all started when a Weibo user took several photos on Yaojiayuan Road that show a cyclist blocking a car from using the bike lane.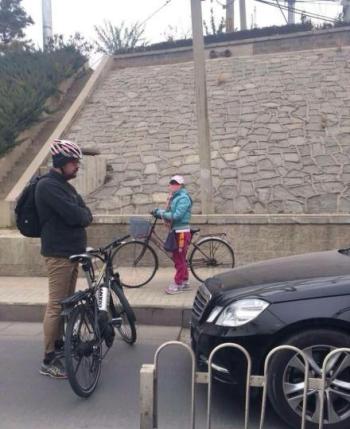 We don't know much about this guy, but we do know he's probably frustrated at the continuing use of bike lanes by drivers in the capital.
READ: No More Free Rides: Expats "Lose Face" Trying to Sneak Bikes
onto Beijing Metro
We also don't know who retreated first, as photos don't show the driver or the cyclist backing down.  All we can tell from the pictures is that the driver is sheepish at having been caught driving in the bike lane, and that another cyclist, perhaps a local, was completely caught up in watching the proceedings.
Online reaction has been largely supportive, commending the man for taking a stand. But many wonder why it was left to a laowai to take matters into his own hands.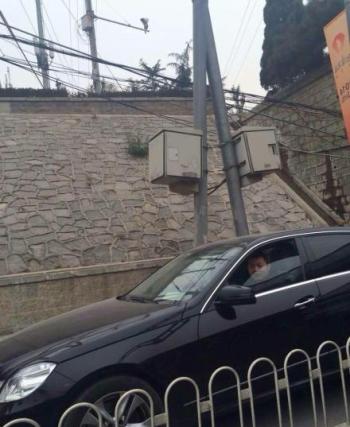 The Weibo account of a police morality squad pointedly asked: "In confronting uncivilized acts, would we (Chinese) be as brave as him?" Meanwhile, netizens had an assortment of comments, like the following:
五楼的鱼维:
(I don't) dare to do this (myself) because I'm not a laowai. A Chinese (who did this) would surely get beaten up. [angry.emoji]

京城郎叔:
I'm guessing this laowai has been in the capital for under a year.

MM_傑:
The life of regular Chinese people is cheap. They don't dare to start a fight with the higher-ups.

乱飞扑的Becks懒得理你什么世界:
If a Chinese national blocked the car, he would surely be badly beaten…

homer-BB:
(Is this foreigner) interfering with the internal affairs of our country?

狂人9号:
Fortunately it's a laowai, otherwise he'd be beaten up.

菁华108:
We should learn from the good side of this foreign guy. [thumbsup.emoji]

别逗俺丶俺会打你的丶:
Good thing it's not Li Gang's son. (An infamous case in which a driver who had struck and killed pedestrians was adamant he was above the law by telling police officers, "My dad is Li Gang!")

LQL奇妙之旅:
It's all because he is a laowai.
As pointed out by China Daily, expats have previously been involved in instances of blocking cars. In June 2012, an expat in Chengdu blocked others cars at an intersection in order to allow an ambulance to get through. In April 2011, an expat in Guangzhou blocked a car that was driving the wrong way down a road.
Related:
Photos: Southern Daily