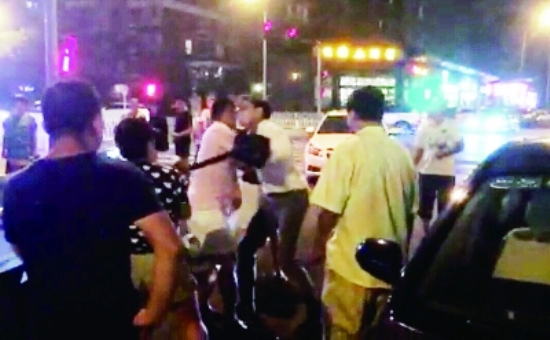 An unidentified foreigner has found out the hard way what it means to get involved in other people's problems when he was assaulted during an altercation after a Beijing traffic accident.
The foreign man hailed a cab near Shuangjing with a female companion on September 6 around 9pm at south-east corner of Tianbian Street and Huili Road. However, a BMW was blocking the turning lane in front of the taxi. According to the cab driver and many eyewitnesses, the BMW went into reverse and collided with the taxi. That's when everybody got out of their cars to talk it over.
Multiple witnesses say the two sides were just talking at first, but things escalated quickly when the expat kicked the front of the BMW. "Speaking honestly, the kick was not a heavy one," according to one eyewitness, a Mr Wang.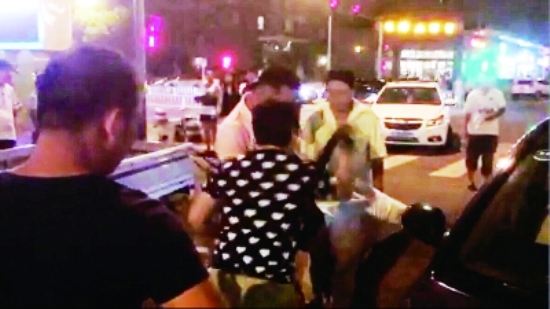 After that, Wang said the driver of the BMW, a woman, tried to kick the foreigner; then he pushed her down. More pushing and shoving ensued.
At one point, as the foreigner was picking up his things, the driver began to whip him with a leather belt. The foreigner's friend pleaded with her to stop.
Many eyewitnesses describe the actions of the BMW as "excessive", with one saying, "That he kicked her car isn't right, but that doesn't mean you can hit someone first." Many are reported to be willing to provide testimony to the police in support of the foreigner.
Under police guidance, the two sides have negotiated a settlement. No charges by police are mentioned in the report.
This is a video that shows the foreigner being attacked with a belt and his female companion continuously pleading for it to stop:
Photo: iFeng