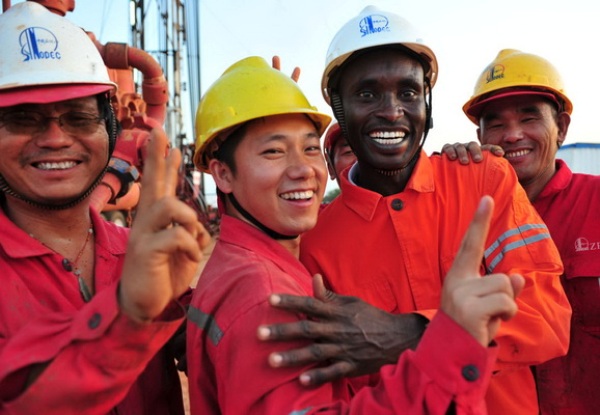 Despite a number of reports saying foreigners are getting fed up with China and leaving in droves, stats from the Chinese government show the exact opposite is happening.
China says there were 848,500 foreigners living in the country in 2013, up 3.9 percent compared to a decade ago. As well, the State Administration of Foreign Exchange says over 612,000 work visits were handed out in 2014, 83,000 more than were handed out in 2011.
The HSBC Expat Explorer Report (2014) also found that China was the third-most popular international destination for expats after Switzerland and Singapore, with the highest paid expats also in China. That's right, 23 percent of foreign workers in China said they make over $300,000 a year.
On the other hand, not all migrants coming to China are able to land such well-paying jobs, nor do they come from first-world countries. According to Shandong University's Song Quancheng, an increasing number of workers are coming from places like Vietnam, the Philippines and Myanmar. "It is a result of our market demand as China is going through structural change in the job markets," Song said. "Labor costs in China have increased, creating a demand for labor at the lower end." Song also welcomed the arrival of even more expat workers. "Skilled and investor immigrants have always been the most welcomed in the world. China should also adjust its policy to attract more resources from the world for national development."
Despite the rising number of migrants, getting a green card to stay in China is still rare. In 2013, a total of 1,402 foreigners were granted green cards, bringing the total to 7,346 green card holders.
If other countries are anything to go by, it looks like China could take in a whole lot more migrants, too. Beijing Institute of Technology law professor Liu Guofu says foreign migrants make up about 10 to 11 percent of populations in developed countries, but only 1 percent in China. He also noted far more Chinese work abroad than foreigners who come. "There are 330 thousand Chinese people working in South Korea annually, let alone those who work in other countries. The deficit is fairly significant," he said.
Liu suggests China create an internship work visa for foreign students, improve the green card issue rate, lower the threshold for green card applications and launch a China citizenship path for foreigners. "China has opened its door for various global economies, and it's time for the country to open to the talents from the world," Wang said. "People are going out, but we need more coming in."