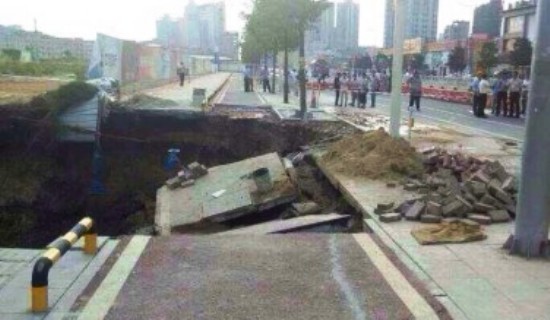 A huge 70 square meter wide sinkhole appeared in the Changping area of Dongguan yesterday, the second such sinkhole in Dongguan this year, reports Nandu.
Thankfully, no one was hurt, and repairs to fill the hole have already begun.
Earlier this year, a four-meter deep sinkhole appeared on the Dongguan highway to Huizhou. Another sinkhole in Changping appeared on the highway to Huizhou last February, causing injury to four people (seen below).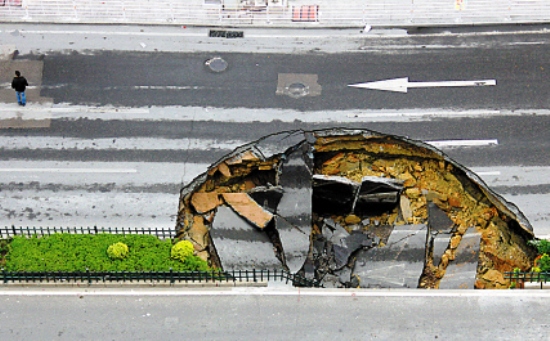 Photos: Nandu Dongguan, Yangcheng Evening Report