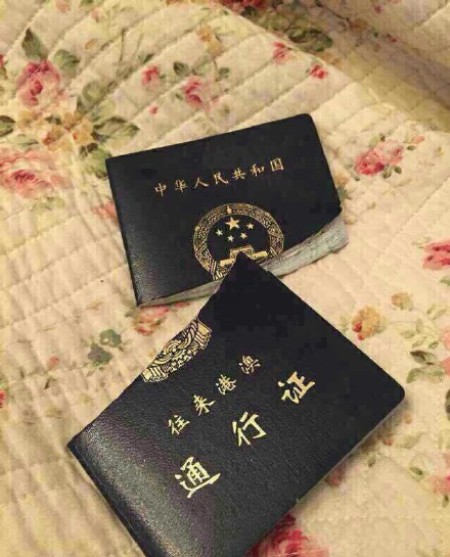 Mainlanders have had enough of Hong Kongers' constant complaining about Mainland shoppers: they are vowing never to return to the territory, and are cutting up their Entry/Exit passes to prove it.
Photos of an anti-Mainland trader protest a couple of weeks ago in a Hong Kong suburb struck a chord in Mainland China, with many saying the behavior of Hong Kongers was completely inappropriate. Thousands of Hong Kong people surrounded Mainland Chinese shoppers in a mall, chanting "go back to China". To underscore their anger, many Mainlanders are posting photographs of their destroyed Exit and Entry Permit to Hong Kong.
As the photos have circulated, Hong Kongers have responded by cutting up their Home Return Permits, which lets them into Mainland China. The war of words has begun, with one Hong Konger writing online: "Talk is cheap; the best course of action is just not to come (to Hong Kong). Get lost and scram!" A Mainlander responded: "(I) won't go to Hong Kong anymore. Going to South Korea and Japan is very convenient, and the shopping is about the same."
Tensions between the two sides show no signs of letting up. CY Leung, Hong Kong's chief executive, recognizes Hong Kong people's concerns and has vowed to work with the Central Government to limit the number of Mainland visitors to the territory. But if the Mainland anger persists, the numbers may fall without any new restrictions.