A majority of China's northern areas will implement strict measures to ensure clean air for an upcoming military parade on September 3rd.
Seven provinces including Hebei, Tianjin, Shanxi, Inner Mongolia, Shandong and Henan as well as the municipality of Beijing will implement temporary controls on local industries, power plants and construction between August 28 and September 4.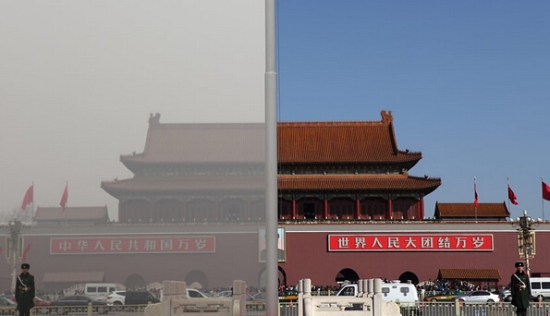 Deputy mayor of Beijing Gong Zhang said more than 10,000 factories will be shut down or have their production staggered. As well, a number of coal-fired power plants will be shut down for maintenance, while construction at nearly 9,000 sites will be halted.
Meanwhile, vehicle use in the capital will be severely restricted by a quota system between August 20 and September 3, during which some 80 percent of all government cars will be taken off the roads.
According to Zhang, the efforts will help reduce emissions of major air pollutants by 40 percent in Beijing and 30 percent in other regions. Environment Minister Chen Jining has said clean air is integral to the success of the parade and to serve as a showcase for the capital.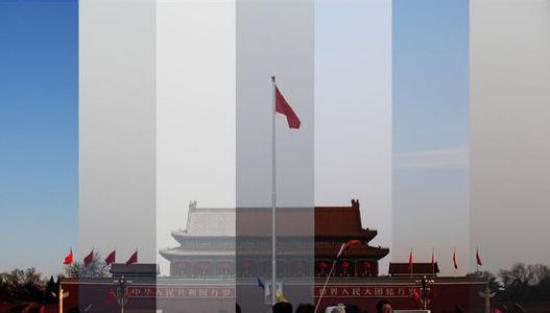 The temporary measures come at a time when Beijing has changed from having some of the best air in China to having some of the worst. According to the Ministry of Environmental Protection (MEP), Beijing ranked as one of the top ten worst Chinese cities with polluted air this past July when 65 percent of the month was considered to be "polluted".
At the same time, most of the other cities in the top ten  are among the areas that will implement the temporary measures. Xingtai, Tangshan, Baoding, Handan, Hengshui and Langfang are near Beijing in Hebei Province, while other top polluted cities include Jinnan, Shandong and Zhengzhou, Henan.
September 3 is a national holiday this year so China can commemorate the 70th Anniversary of the end of World War II. A military parade will go through Tiananmen Square.
Other measures implemented to ensure the smooth facilitation of the military parade include the closure of Beijing Airport and the Beijing Metro on September 3rd as well as putting all mail and packages sent to the capital through tight security protocols.