Two dozen muscle-bound men dressed as Spartans from the film 300 may be fine for a cosplay convention, but their rippling masculinity proved to be too much for Beijing police who arrested them for violating public order.
The chest-baring expats were promoting Beijing-based Sweetie Salad restaurant, and were seen in various parts of the city, including Guomao and Jianguomen Wai SOHO, attracting crowds of picture-takers armed only with Sweetie Salad promotional products.
However, the campaign came to an end at Beijing's bustling Sanlitun area. There, at a narrow pedestrian overpass, the muscle-clad men were overcome by the even stronger forces of Beijing's police. Reports say members of the brave "300" did not heed repeated police warnings to submit, so police had "no choice" but to arrest them for having an adverse effect upon public order.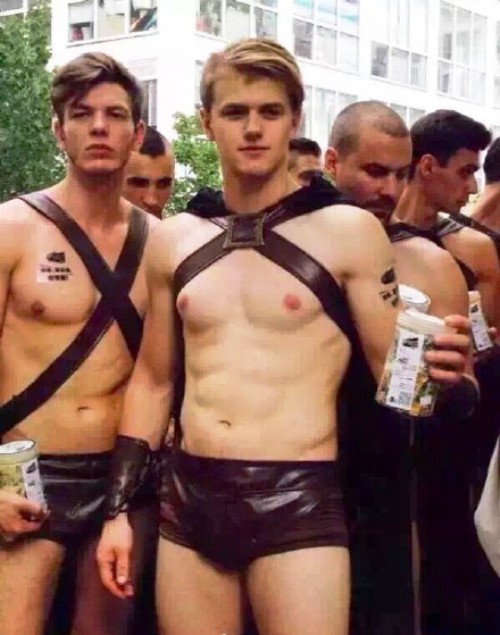 The pedestrian overpass is close to the Sanlitun UNIQLO store where a sex video that spread virally through Chinese social media platforms took place.
As word of this story got out, Chinese netizens debated how these promotional "Spartans" will be remembered. While a popularly-held opinion was that no one is above the law in China, others were mystified by the actions of the Beijing police.
One person said, "The so-called rule enforcers of this country are weirdos! These people are neither naked nor did they block traffic; on what basis do you inflict violence upon them for?"
Whether or not this constitutes a breach of public order in China, we can only assume from this promotion that "dining in hell" could not be more hearty when choosing the dining services of Sweetie Salad.