The only way many people in China are able to work online is through what is known as a VPN, or a Virtual Private Network.
Because I have over five years of first-hand experience with over 15 different VPN services, I get more than a few emails every month from people asking me my recommendation for VPNs. It's an obvious need for anybody living in China but more and more people are realizing that online security is something netizens in every country should consider.
I'm not trying to hard-sell anybody here…more than anything I just want to provide some helpful information for those people who need to get a new VPN. I wouldn't recommend these VPNs if I hadn't used them extensively myself, though, and I've used each of these VPNs for at least six months.
So take a look at this breakdown of the top 5 VPNs for China and then you can scroll down further for a more detailed summary of each.
Top 5 VPNs for China
VyprVPN

12VPN

ExpressVPN

Witopia

PureVPN
Founded:
2009
2007
2009
2003
2007
Pros:
Chameleon encryption
3-day FREE trial
Mobile-only option
China-specific protocols
Simple setup
Easy to Use
Beautiful design
Longevity (10+ yrs)
Low Price
Low Price
Fast Streaming
Cons:
Pricey
Simple software
Pricey
Requires special
China config
Lower encryption
Torrent
Yes*
No
Yes
Yes*
Yes
Dedicated Apps
Yes
No
Yes
No
Yes
Trial Period
3 day trial
14 day MBG**
30 day MBG**
30 Day MBG**
3 Day MBG**
Pricing:
Monthly:
$14.99/mo
Annual:
$8.33/mo
Monthly:
N/A
Annual:
$8.25/mo
Monthly:
$12.99/mo
Annual:
$8.33/mo
Monthly:
N/A
Annual:
$5.83/mo
Monthly:
$7.95/mo
Annual:
$3.99/mo

*They allow torrenting but will pass on DCMA notices for illegal activity.
**"MBG" refers to a Money Back Guarantee
As I mentioned in the video above, there are literally hundreds of VPNs to choose from on the market and there are quite a few good ones that didn't make this list.
These, however, have stood the test of time (they are all at least 5 years old), have made a specific effort to reach the China market, all offer hundreds of servers across the globe and they all have unlimited bandwidth.
VyprVPN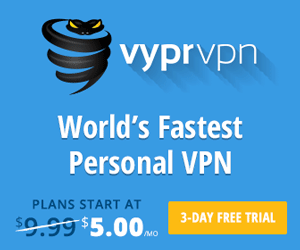 VyprVPN has a special offer for the Chinese New Year where you can get 25% off annual plans. It only runs for a couple weeks, so if you're interested you can click here to get the limited time discount!
I was turned on to VyprVPN this past year and have been incredibly impressed with both their software and their special "Chameleon" encryption protocol. It's simple to use and best of all…you can try it for free for 3 days to see how it works for you.
For those of you who use a VPN on their tablet or mobile device, VyprVPN has one of the best apps on the market for both Android and iOS. Just plug in your login information and you're good to go.
VyprVPN has been around since 2009 but the parent company, GoldenFrog, has been around for more than a decade providing online services. I've spoken at length with some of their representatives and really like their focus on the China market, which is comforting considering how much the Chinese internet landscape changes.
If all of this sound good to you, click here to give them a try for 3 days…free.
12VPN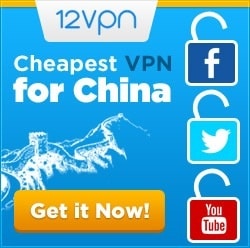 I've been a 12VPN customer since 2013 and it's been my go-to VPN on my computer and phone. Why? It's simple and it just works…every time.
The software isn't flashy and they don't have a dedicated iPhone or Android app but setup for both was an easy download of one file that took me all of 5 minutes.
One of the things I've truly appreciated about 12VPN is their commitment to communication. I get periodic emails informing me of changes in the VPN and changes in the Great Firewall. For example, last year one of the submarine cables that connects Asia with North America was severed. Out of the 10 VPNs I had running at the time, 12VPN was the only one that let me know what was happening and why I should expect slower speeds on the Los Angeles servers.
If 12VPN seems to fit your needs, you can give them a try here.
ExpressVPN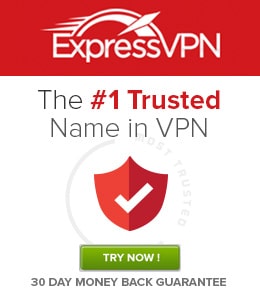 ExpressVPN is another VPN that I spent much of 2014 testing out. I'm a huge fan of their overall design – the website, desktop app and mobile app are all beautiful.
I always recommend this VPN to anybody I know who doesn't consider themselves tech-savvy. Perhaps they didn't know what a VPN was to begin with or they always have somebody else install new software for them. With ExpressVPN, you can easily do it all yourself.
For those who desire simplicity and easy, ExpressVPN has been a solid option here in China for the past few years. You can check out their pricing here, and even enter to win ExpressVPN free for a year from The Nanfang here.
Witopia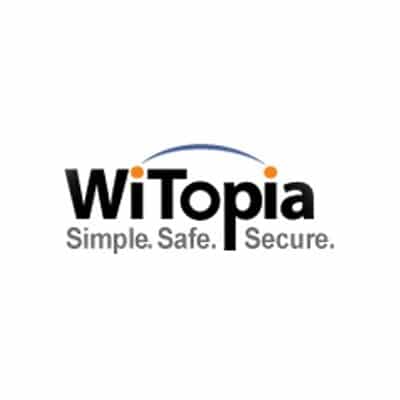 Witopia has been one of the longest-running VPNs in China. I remember back in 2008 when I was first looking for a VPN and it seemed like 90 percent of all expats were using Witopia.
That's changed of course, not because Witopia's service is any worse but mainly because the competition has become much more fierce since then. Witopia has also decided not to offer an affiliate program (one of the reasons they can offer such low prices) so most of their advertising is word-of-mouth, like this.
Witopia is an excellent choice for desktop users but less-so if your primary use is mobile. The VPN works, it was just a huge pain to get set up – and this coming from a guy who set up 10 different VPNs this past year.
That one complaint aside, I can confidently recommend Witopia as a good option here in China.
PureVPN
PureVPN Discount Code: For the Chinese New Year, enter code "888" to get a 10 percent discount on PureVPN!
Last but not least, PureVPN is another popular option here in China. They boast over one million users world-wide and their market share in China seems to be growing at a rapid pace.
While I'm not a huge fan of their software, which feels like it was coded back in the 1990s, the service works well. Their speeds are excellent and I found them to be the best in terms of streaming – at least for me out here in Xinjiang.
What you might find useful is their "Server Selection Tool" where you tell the software what you want to do (download, stream US content, stream UK content, etc) and it will tell you which servers best suit you needs.
Considering the price – which is often one of the lowest around – PureVPN is an excellent VPN option for the price conscious buyer.
---
So that about covers it! If you're here in China and using a VPN, leave a comment below to let us know what you use.