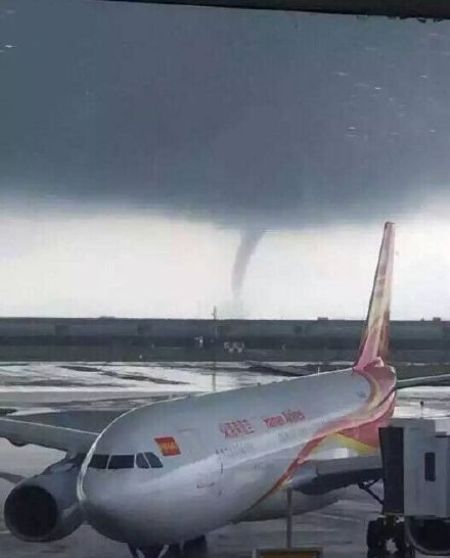 The bad weather that has been hitting Guangzhou and Shenzhen all week long got worse this afternoon after a tornado touched down near Shenzhen airport.  Sina Weibo lit up with people posting images of the tornado, which are relatively rare in the area.
The Shenzhen National Atmospheric Observatory confirms that a twister touched down at 3:45 today at the mouth of the Pearl River. It's the second tornado to occur within Shenzhen city limits in recorded history. The first was on July 27, 2010 at 8:50am when a tornado touched down at Shenzhen Bay, near Shekou.
No word of any injuries or damages as a result of the twister, but it has resulted in multiple delays and cancellations at the airport.
The Shenzhen Weather Observatory issued a code yellow warning for rain and code blue warning for wind at 4pm. The rain and winds will be heavy tonight.
Here are some more photos: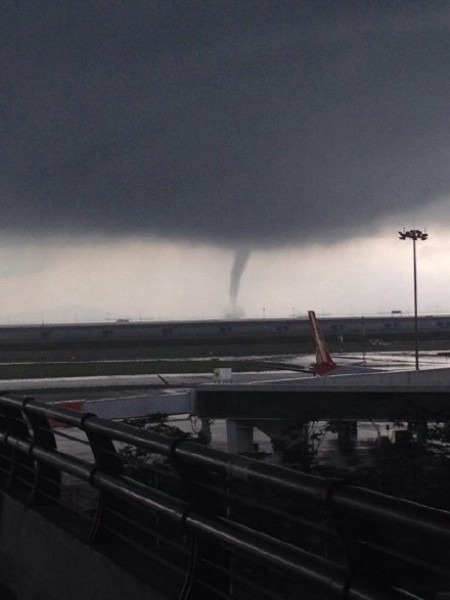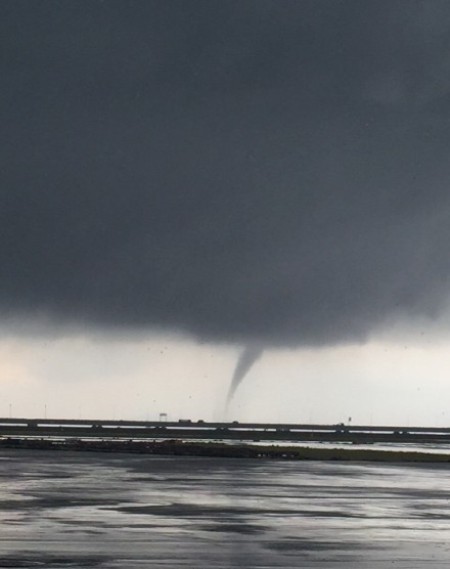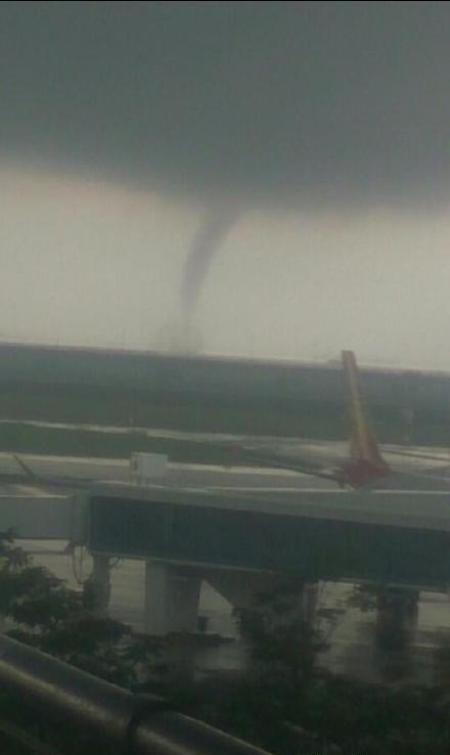 Related: