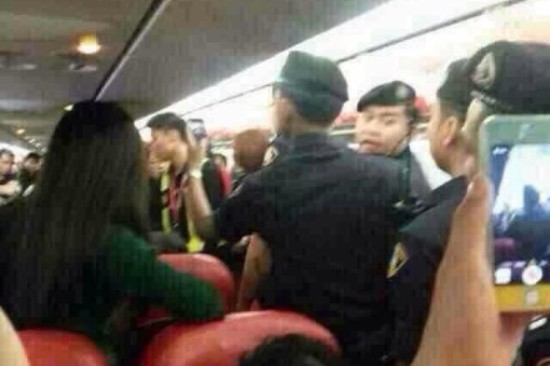 Raucous behavior by some Chinese passengers on-board a Thai airliner from Bangkok to Nanjing resulted in some tense moments for passengers and a return to Don Mueang Airport in the Thai capital.
Witnesses on Air Asia flight 9101 say a man threatened to blow up the plane and his girlfriend told other passengers she wanted to commit suicide, which led to the decision to turn around. But the couple, in their 20s, had been drawing attention to themselves for a while by that point.
The couple loudly objected when they discovered they were not sitting together, which happened because they were part of a tour group and were seated in alphabetical order. A flight attendant fixed the situation and found seats for them together, but they still complained loudly.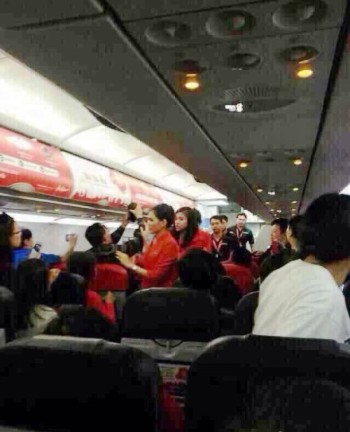 Then in flight, the woman bought a bowl of instant noodles from the flight attendants and asked for boiling water. When she got it, she splashed it on the flight attendant.
During the fracas that followed, the man threatened to blow up the plane as his girlfriend threatened to kill herself. The couple finally calmed down once other passengers became involved.
After arriving back in Bangkok, police entered the plane and took the couple away.