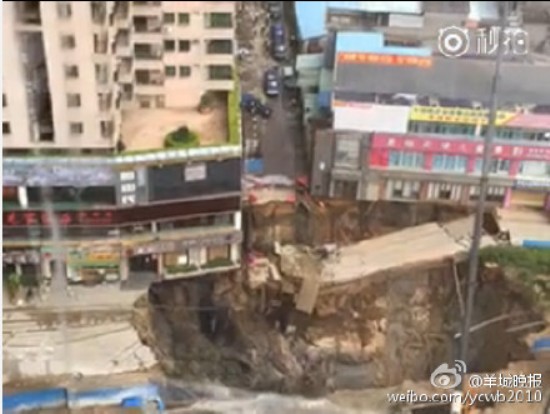 The fledging Dongguan subway system has suffered another setback after a massive sinkhole opened up that is close to consuming an entire building.
A sinkhole first appeared on August 12 near the Lianbang residential complex in Changping District during construction of the subway tunnel, but it grew dramatically today at 10:30am and now measures an estimated 300 square meters in size.
A worker underground at the time of the collapse was killed, the first known fatality associated with a sinkhole in Dongguan (though there have been many in neighboring Shenzhen). All nearby residents have been evacuated from their homes as a precaution.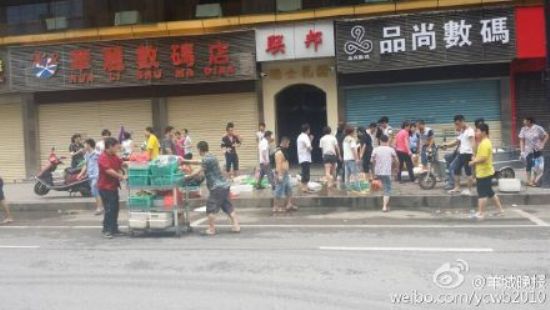 Lianbang Plaza is population spot in Dongguan. The area around the construction and the sinkhole is the busiest in the area.
Today's development is the latest in a series of sinkholes that have plagued Dongguan. On February 16, 2014, a sinkhole first appeared outside Lianbang Plaza, measuring 40 square meters is size and three meters deep. In June, another sinkhole appeared measuring 60 square meters in size and three meters deep.
Meanwhile, sinkholes have also been a mainstay in nearby Shenzhen, which has had four collapses just this year so far.
The precise moment of the collapse was caught on video, seen here:
Related: