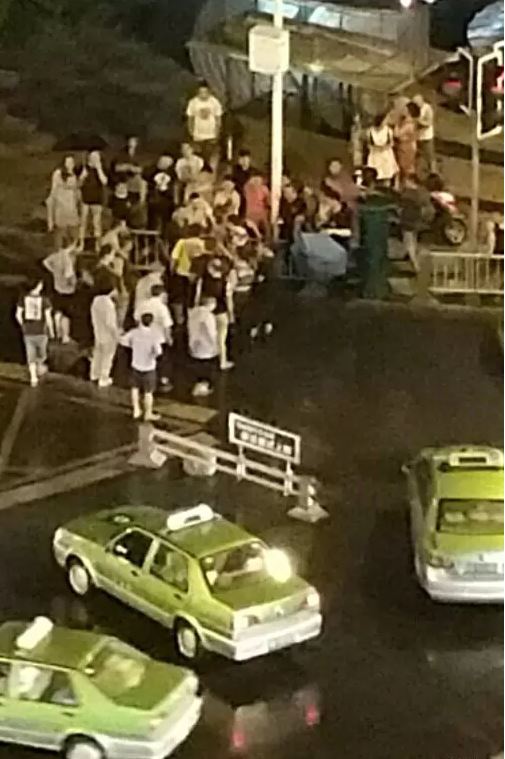 Unsubstantiated reports say an Uber driver in Chengdu, Sichuan was the target of a trap set by taxi drivers who pulled him from his car and beat him.
An anonymous user on the xcar forums posted this before 9am yesterday (June 1):
A Uber driver caught in a trap at Babao Street was dragged from his car and beaten for ten straight minutes. After the police came, the beating continued. (The fracas continued to grow until) five police cars and one ambulance were eventually called to the scene. However, the taxi drivers persisted and were able to drag the Uber driver out of (the ambulance). It's hard times again for the taxi drivers, as they won't be able to cause trouble like this again.
Accompanying the post are three aerial photos that show a crowd and several taxis that appear to be surrounding a single car. The last photo corroborates the claim that a sizable police presence was eventually called to this scene.
This incident has not been confirmed by any Chinese news source so far. Uber's own official Chinese Weibo micro-blogging account shows little recent activity.
Even as the car-sharing service that originated in California, USA has expanded to many markets throughout the world, Uber has encountered a number of problems in China.
While ride-sharing apps currently occupy a grey zone in Chinese law, Uber's competition Didi and Kuaidi have the advantage of being strongly backed by Alibaba and Tencent, influential Chinese companies with a history of cooperating with Chinese authorities. It also doesn't bode well that Didi and Kuaidi are said to have 99 percent of the ride-sharing market in China. Meanwhile, Guangzhou and Shanghai have announced their intention to create their own locala ride-sharing apps.
Over the span of a week last month, Uber had its Guangzhou and Chengdu offices raided by government officials, something an Uber manager said lead to a relocation of its Chengdu offices.
The bad news continues with Sunday's news that Wuhan traffic authorities have threatened Uber with fines up to 10,000 yuan if they are caught operating on Wuhan streets.
Local taxi drivers in Chengdu have long complained their fares have been halved since Uber launched there nine months ago. But as they told WSJ China Real Time, they're also not above joining the competition if given the opportunity.
Whether or not the Sichuan incident can be verified, it won't be the first time Uber drivers have faced violence.
This past March saw at least 20 incidents in Brussels, Belgium in which cabbies confronted Uber drivers attempting to pick up fares, in some cases coming to blows. During a taxi strike in Paris this past January, taxi drivers began attacking Uber drivers who were taking fares, resulting in smashed windows, slashed tires, thrown eggs, and broken mirrors.
Here are more photos from the incident in Chengdu: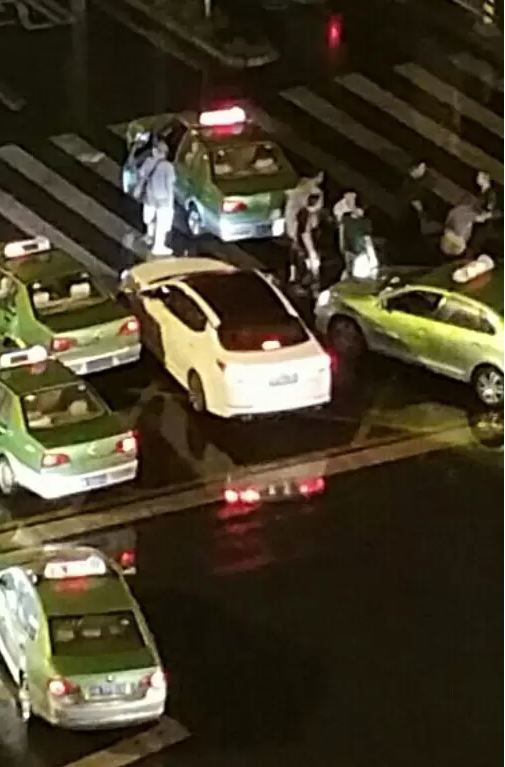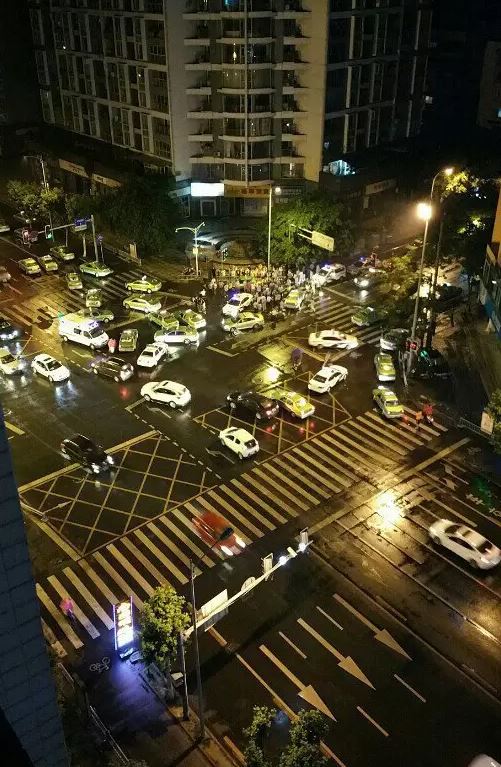 Related: