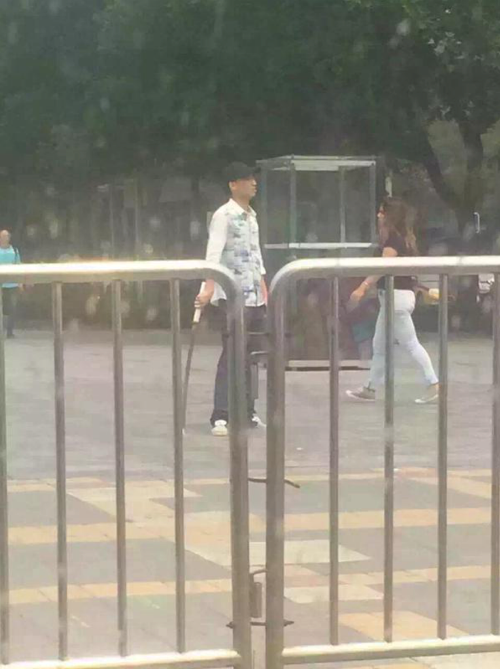 [This story contains very disturbing and graphically violent content. It is being updated periodically as new information comes to light.]
A man armed with a sword stabbed a woman to death at a busy mall located in the popular Sanlitun area of Beijing.
The incident happened today (August 13) around noon at the busy Tai Koo Mall. The man, aged in his twenties, had chased the woman to the UNIQLO store at the front of the mall, where she was stabbed. Photos and video of the incident show pedestrians walking past the victim as well as the attacker, still seen holding his sword in the middle of the square, unopposed.
Reports say the man was eventually apprehended by police, and that the victim has died of her injuries. People's Daily said the woman was Chinese, while a foreign man was also hurt.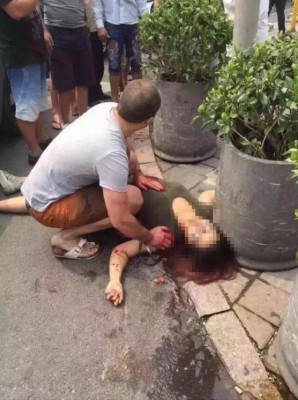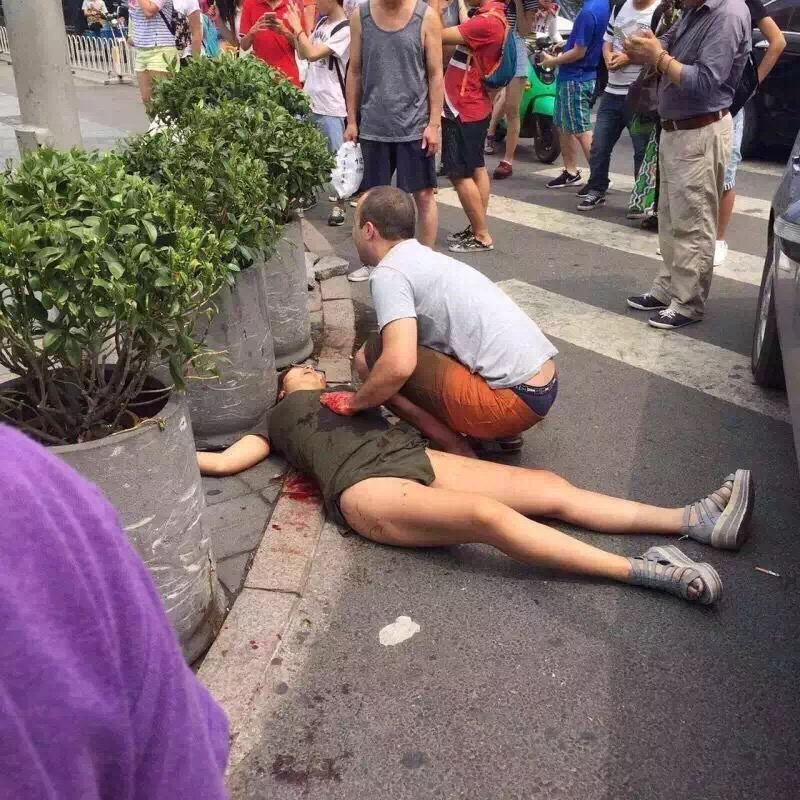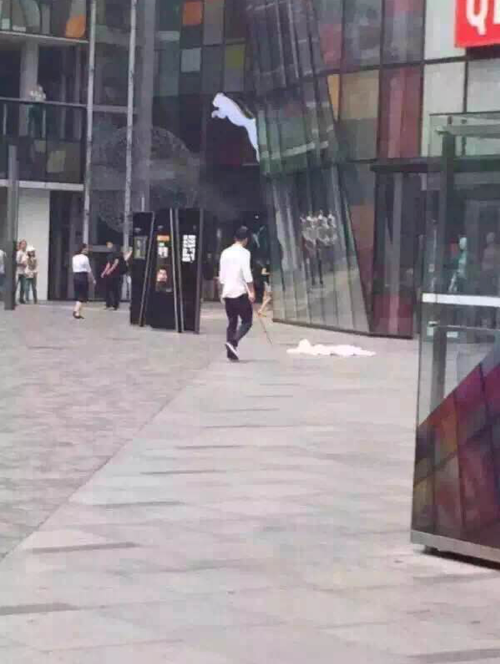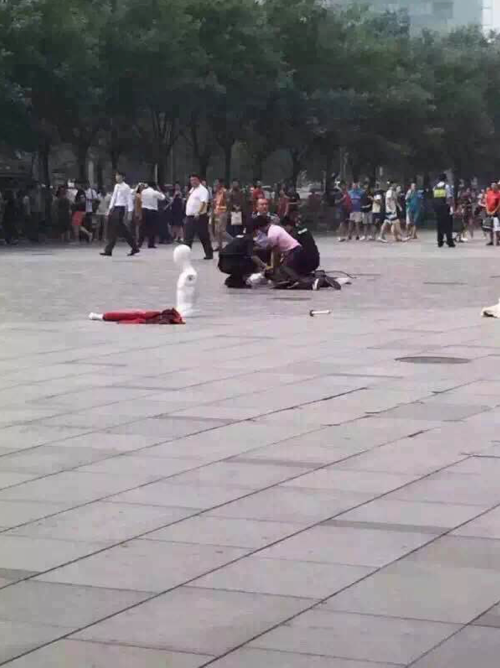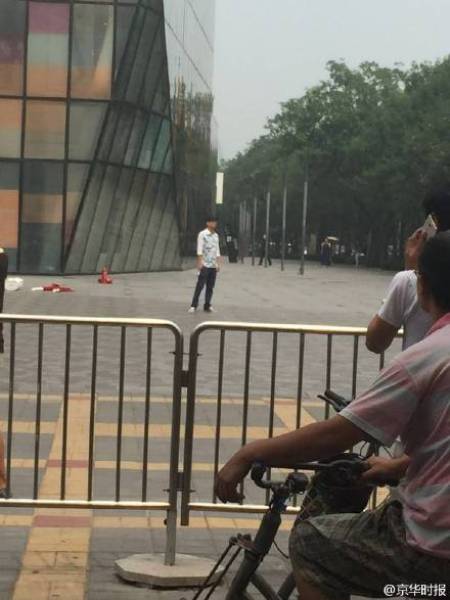 An hour or so after the incident, workers washing the scene clean.