Holidays in China certainly have a way of making already horrendous traffic that much worse. With the upcoming Labour Day holiday weekend, traffic authorities are warning Beijing residents that Thursday's evening commute times will be the worst so far this year.
Thursday's evening rush hour is forecast to have a traffic index of 9 or 9.5. In practical terms, this means that a commute by car will be twice as long as normal, with estimates predicting six hour traffic jams to get into the city center. Highways are expected to be hit particularly hard, with forecasts predicting some of the worst traffic in recorded history.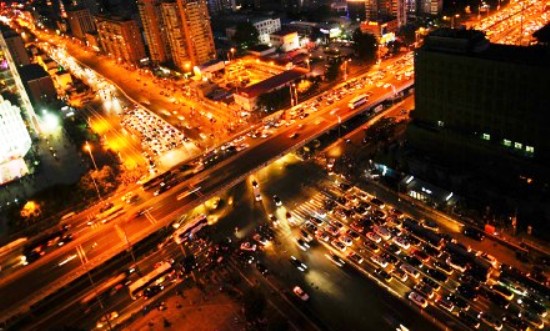 The Beijing Municipal Transportation Research and Development Center suggests a number of places to avoid tomorrow. They include: Jianguomen, Chaoyangmen, Dongdan, and Chongwenmen in the east; Xidan, Xinjiekou, Jinrong Street, and Xuanwumen in the west; Gongti, Guomao, Shuangjing, Yansha, and Dawang Road in Chaoyang District; Zhongguancun, and Wudaokou's Xueyuan Road in Haidian District; and Liuliqiao, Beijing West Road, and Muxi Park in Fengtai District.
The Center expects there to be 2.1 million cars on the highway on Thursday, 10 percent more than last year.