Booking has begun for Spring Festival train tickets
Posted: 12/29/2011 11:15 am
Guangzhou's annual logistical stress test, Chunyun, could be less of a mess this year as not only can you now book your train tickets online, but details regarding the new service are currently among the most common bits of information being sought after online. Starting yesterday, travelers in Guangdong can now book their Spring Festival holiday train tickets online at 12306.cn or by calling either 9510-5105 or 9602-0088.
Ticket booking is being done in stages; those using the Internet can start booking 12 days prior to and inclusive of their day of departure, whereas those booking tickets through the telephone are given the time window of 4-12 days prior to departure, and only 8 days in advance for those purchasing their tickets in person at a ticket offices.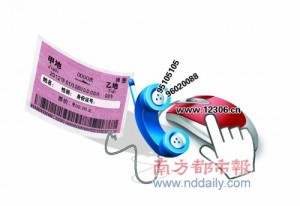 However, it's also worth noting that the booking period for people buying tickets through ticket offices will change three times throughout the whole holiday period, allowing travelers 8 days from December 28-31, just 2 days between January 1-15, and extending the time window to 10 days beginning January 16.
Unless you're currently a registered student, in which case you'll be allowed to book tickets 20 days in advance, booking either by phone or online is probably your best bet. Probably the latter—the Guangzhou Railway Station website says that online booking systems are in operation from 6am to 11pm, whereas phone bookings don't start until 10am in Guangzhou and 8am in Shenzhen.
Where does it leave migrant workers
Some have pointed out that navigating the different operatings hours, advance booking periods and purchasing channels will leave many travelers at a disadvantage, particularly migrant workers from rural areas with less familiarity with online banking services than they have Internet access.
"When the ticket booking situation gets really intense," said one Guangzhou resident interviewed by Southern Metropolis Daily, "large amounts of tickets can be snatched up in just a few hours."
One big improvement with the train system, though, is that those who purchase their tickets online for trains between Guangzhou and Shenzhen, Hong Kong or Zhuhai will not need to have their paper ticket inspected before boarding but can zip on through just by swiping their second-generation shenfenzheng.