No Elevator for Your 5th Floor Walkup? Man Builds His Own (Illegal) One
Posted: 12/23/2014 3:44 pm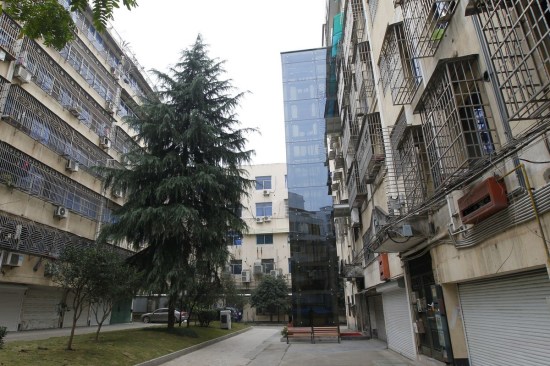 A makeshift private elevator in Zhuji, Zhejiang Province drew headlines in China recently after photos of the external elevator circulated online. Other residents said the private elevator blocked sunlight, ruined the environment, and took up space for parking.
It is the latest in a trend of outrageous (and usually illegal) constructions by Chinese residents, like rooftop temples and castles. Unlike those, however, this elevator wasn't a vanity project but a pragmatic solution.
Mr Li, who lives on the sixth floor, built the elevator for his aging parents who live on the fifth floor. Li's mother had surgery on her leg this year, so she has trouble climbing stairs.
Li's neighbors in the lower apartments initially supported the idea to help Li's parents, but later turned against the elevator. Li originally said it would be five meters away from the building, but the final version was only 1.6 meters from the exterior wall, which irked residents.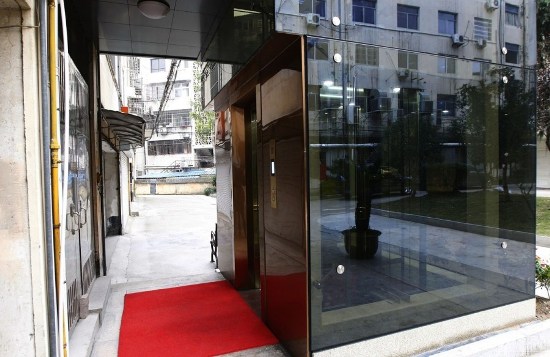 The local planning department tried to negotiate a settlement, but talks broke down and the planning department gave Li a seven-day ultimatum: either work it out with your neighbors or the elevator will be dismantled.
With his back against the wall, Li did what any filial son would do: he purchased all of the other apartments below the 5th floor flat.
Li wouldn't give a precise price, but said he paid about RMB 10,000 ($1,600) per square meter for each 150 square meter apartment, or approximately RMB 600,000 ($240,000) for all of the apartments.
In addition to the elevator, which cost tens of thousands of yuan to build, it seems Li could have saved some money and hassle if only he simply bought a ground floor apartment for his parents. But that wasn't an option, Li said:
My mother is turning 90 soon, and she just had surgery performed on her leg. As she's used to living here, she's not willing to move.
Li didn't say what he plans to do with the other four apartments, nor if the elevator will stop at each floor now that all of the apartments are his.
Related:
Photos: 163