Shocking Child Abuse Case and Surprising Attitudes Both Surface in Guangzhou
Posted: 05/15/2014 4:16 pm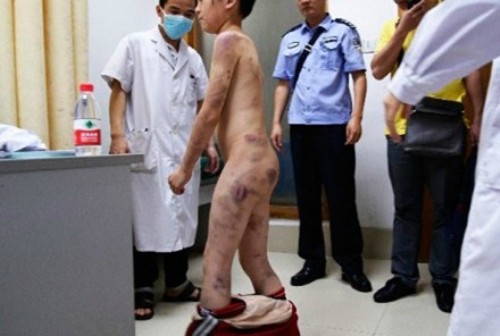 [This story may have content that some readers may find disturbing]
On May 14, photos of a ten year-old boy from Heyuan, Guangdong showed bruising and scars all across his body from being physically abused by his step-mother surfaced.
On the very same day, a published survey revealed only 37.5% of its Guangzhou respondents believe beating a child constitutes domestic violence.
We're not sure which news to be more shocked at, so we're going to talk about them both.
Binbin's abuse was reported by a homeroom teacher that saw a bruise on his face. For years, Binbin had been beaten by his stepmother once or twice a week, first with fists and then with clothes hangers. Despite the abuse, authorities could only force the step-mother to take classes, and having failed that, they could take criminal action against her.
Meanwhile, for the past four years, an average of 500 domestic abuse cases have been reported each year in the province, many not unlike Binbin's case, according to a survey done by Sun Yat-sen University and the Women's Federation of Guangzhou. Despite the abuse, there are only available six shelters in the province that offer protection, and they have only provided assistance to 17 women and children over the last two years.
Here is what Feng Yuan, co-founder of the Anti-Domestic Violence Network, told the Global Times:
There is no legal framework for public institutions like schools and hospitals to report child abuse…The nation has yet to deprive a single abusive parent of guardianship or to exercise national guardianship to guarantee the best interests of children.
Here's a fact for you: 100% of me is disgusted, outraged, and saddened, but perhaps not in that order.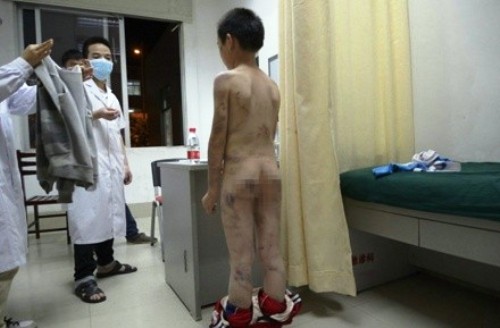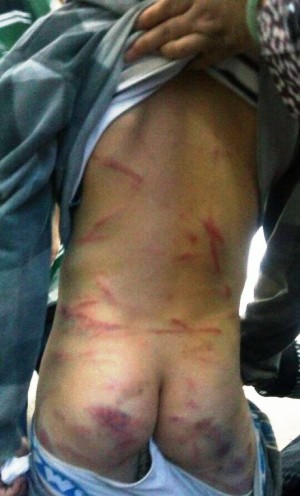 Photos: Southern Metropolis Report via Weibo