China Red Cross Blasted For Sending Quilts to Tropical Typhoon-Ravaged Areas
Posted: 07/22/2014 8:51 am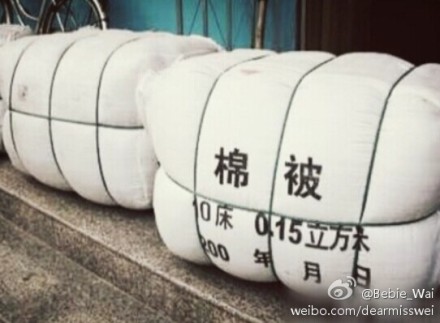 The China Red Cross, a charity organisation, has found itself again engulfed in a sea of criticism after it sent more than 2,000 winter quilts to typhoon-ravaged areas in Guangdong, at a time when local temperatures are higher than 35 Celsius degrees in the heat of summer.
The civic group's quilts drew a lot of criticism online despite its swift response to the disaster. "Its efforts, manpower and resources were used in the wrong places," Xinhua said. When thousands of quilts reached Zhanjiang, Maoming and Yangjiang after super typhoon Ramassun swept across the region last week, they needed to be picked up and distributed. Xinhua argued this was a waste of resources, especially for the trucks that distributed the blankets and the manpower involved. These resources could otherwise have been allocated to much more badly needed relief supplies such as drinking water, food, sleeping mats, first-aid kits and medicine, the report said.
Officials from Zhanjiang said the electricity and water supply in several counties in the city were disrupted, but they received cotton quilts. The China Red Cross in Guangdong defended its decision to send quilts, saying they were demanded and will be useful in winter.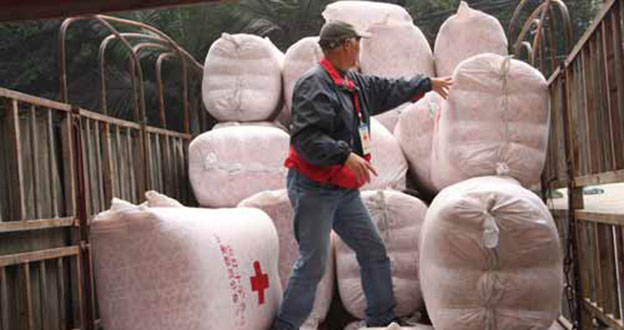 Still, this doesn't sit well with online users. "Next time, send a Maserati; it might help us run faster in the face of disaster," said Weibo user 短线追击手.
Some simply doubted the motives behind the Red Cross's help, whose reputation was badly tainted by the Guo Meimei incident in 2011. 朦胧君 wrote: "I am from western Guangdong and have been living here for more than two decades. Do not treat our tragedy as a time for you to show your phony benevolence."
Photos: Sina weibo; Ta Kung Pao