Cult or Persecution? Religious Group in Zhuhai Raided by Police
Posted: 08/8/2014 12:15 pm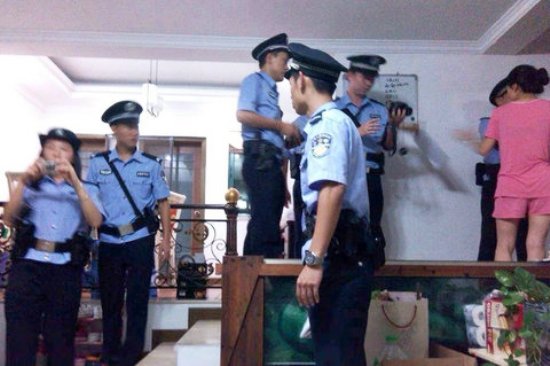 In light of the brutal murder committed at a McDonald's in May, China appears to be acting tough on wayward religious extremist groups. However, a recent police raid on one religious group has drawn mixed reporting from media outlets inside and outside China.
On July 29, police in Zhuhai, Guangdong Province staged a coordinated raid on the businesses and living compounds of Huazang Dharma, an "evil cult" as labelled by the Chinese media. A total of 60 people were investigated in the raid in which 15 people remain in detention, reports China Daily.
The Huazang Dharma is suspected by police of committing fraud and rape, among other crimes. Police have seized church propaganda and property as they continue their investigation.
The China Daily report specifically points out that Wu, addressed as His Holiness Vairocana Xing Wu by his followers, claims to be a reincarnated deity comprised of elements of Buddhism, Zen Buddhism and other religions.
Contrary to Chinese media reports, Sinosphere of the New York Times, offers a different perspective on the police raid.
Sinosphere reports that followers of the religious group claim 50 people were detained in the raid, including 20 children. They say 18 remain in detention, Wu Zeheng among them.
As of the article's publishing on Tuesday, it was not clear to Sinosphere why police mounted the raid on Huazang Dharma. By that point, the government had not issued any public statements about the status of Huazang Dharma, and those investigated by police during the raid said authorities did not accuse the group of being a cult.
Wu Zeheng, identified only by his surname in the Chinese report, first established the Huazang Dharma in the 1990s and has had issues with the authorities on several occasions. He was arrested in 2000 and sentenced to eleven years in prison for financial crimes, while his followers say his imprisonment has to do with an open letter he wrote calling for more democracy and transparency.
Wu's congregation is said to be growing within China and abroad.
Photo: Sinosphere