Jerk Shenzhen Drivers Forced To Stare Into Own High Beams for 5 Minutes
Posted: 08/5/2014 6:39 pm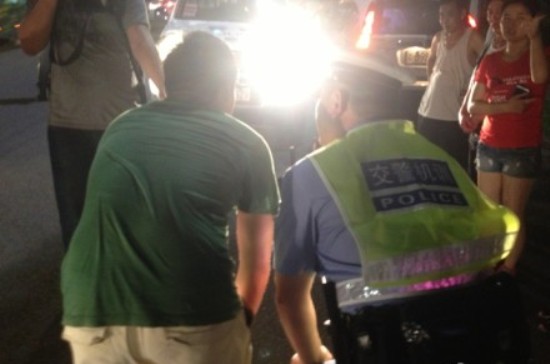 The Shenzhen Police are taking the old proverb "an eye for an eye" quite seriously.
The police want to stop drivers from blasting their high-beams at oncoming traffic, and they think they've found a novel way to do it: by forcing offenders to stare at the same bright lights for five minutes.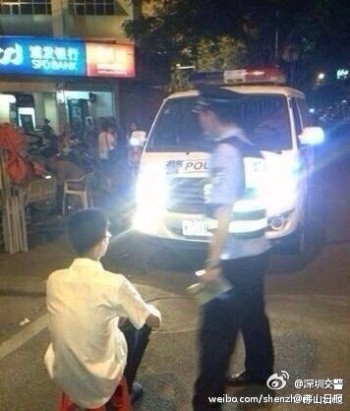 The police explained the rationale behind the punishment in a Weibo post: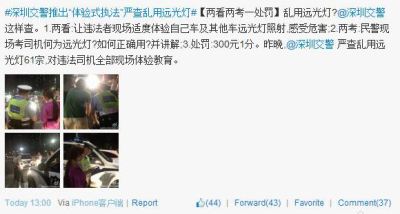 Two looks, two considerations, one penalty
Do you use high beams improperly? The Shenzhen Traffic Police will deal with it like this. 1. Two looks: to make the violator personally experience what high beams look like on his car or on another car and feel the pain involved. 2. Two considerations: police ask drivers, why do you put on your high beams? How do you use them properly? These answers are explained to them. 3. Punishment: RMB 300, 1 demerit point. Last night, the Shenzhen Traffic Police caught 61 drivers using their high beams improperly, and taught all of these violators a lesson by experiencing it themselves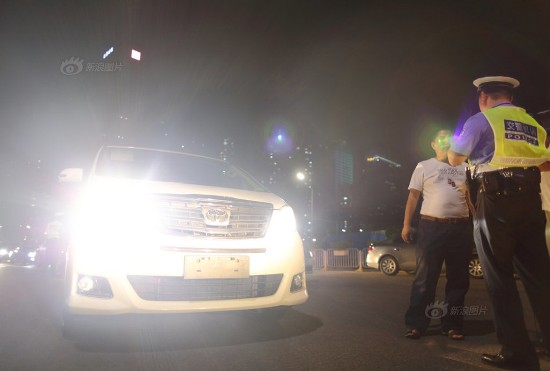 While some many call this technique heavy-handed, netizens on  Weibo have no complaints. In fact, most people are wholly enthusiastic about the punishment:
村口强吻:
The punishment is too light!

袁志軒Steven:
Hope you can thoroughly implement this; it's very annoying!

Mi土RiMo川n:
Very good. Those drivers who always turn on the high-beams are the worst. If your eyesight is poor, then don't drive a car.

黑猫的胡子:
This is to the satisfaction of everyone! Support this all the way!

HRunYUAN:
How do you properly use high-beams?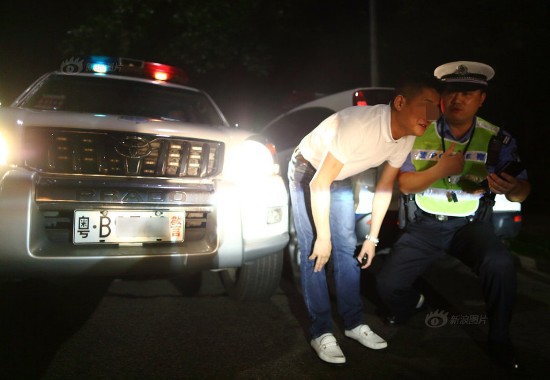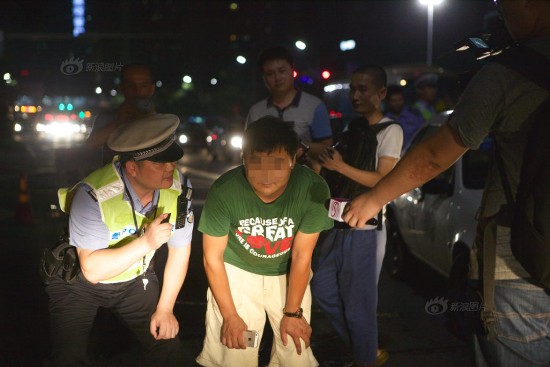 Photos: Sina, Foshan Daily, Shenzhen Traffic Police