Guangzhou's flagship carrier slashing fares, and Dragonair to change its name?
Posted: 03/21/2013 8:57 am
When it comes to the airline business, the gloves are off as Guangzhou muscles in on Hong Kong and Singapore's party.  Here's another round-up of all the musings in the airline world in the Pearl River Delta.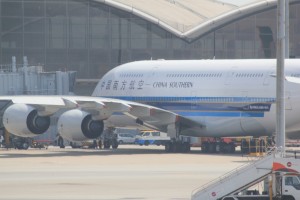 Cheap Canton
China Southern Airlines is throwing down the gauntlet to the old-guard with rock bottom fares as it attempts to make a name for itself flying between Europe and Australia.
According to Bloomberg, CSA is undercutting Qantas by as much as 34 per cent between Sydney and London. It is prepared to sacrifice profitability so it can take market share away from Dubai, Hong Kong and Singapore among others.
Here are the all-important numbers:
China Southern's cheapest economy-class fare between Sydney and London for a two-week trip starting May 4 was A$1,442 (9,309 yuan, US$1497) on travel booking website webjet.com.au yesterday [March 13].

The lowest price for a non-Chinese airline, on Malaysian Airlines, was 19 per cent more expensive at A$1,721 (11,110 yuan, $1,786). Emirates tickets started at A$1,896 (12,240 yuan, $1968) while Singapore Air's was at A$1,940 (12,524 yuan, $2,014).

The cheapest Qantas ticket was 51 per cent more than China Southern, at A$2,180 (14,074 yuan, $2,263).
Currently, all 30 weekly China Southern flights to Australia from Guangzhou are profitable, an incredible feat. However, a health check on the rest of the airline's international network tells a different story. The majority are languishing in the red, along with its domestic operations.
These problems can be attributed to a lack of awareness to the CSA brand globally and serious competition in the mainland, but its image is changing as it further embeds itself into the SkyTeam airline alliance.
In announcing the Canton Route last year, it made a play on Cathay Pacific's Hong Kong territory, but it also joined a handful of airlines connecting the dots, usually via the traditional Kangaroo route.
At the start of next month, Australia's Qantas, which first coined the Kangaroo Route, will leave its Singapore stopover for Dubai in partnership with Emirates, leaving British Airways and Singapore Airlines a wide berth. But these carriers carry some of the highest fares, leaving state-backed CSA to undercut its rivals.
Bloomberg reports:
The [Canton] route will provide experience needed for further expansion into North America and Europe as annual spending by Chinese tourists exceeds $100 billion.
Here's what the rivals have to say:
The Chinese carriers "are on our radar," said Simon Hickey, head of Qantas's international unit.

The competition "keeps us on our toes," Singapore Air spokesman Nicholas Ionides.
Qantas and Singapore Air are configuring their own strategies for growth and profitablity
Peter Harbison of aviation analyst CAPA says:
"The sheer volumes of travelers mean that eventually China can be the most powerful transit country in the region, probably the world…They will be able to price very, very competitively."
Plans to make Guangzhou a transit hub of choice are well underway, with upgrades to existing infrastructure and an expansion in full swing. Still, it has a ways to go before it can take on award-winning Changi Airport in Singapore, the premier choice.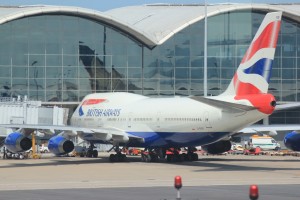 BA to go A380 to Hong Kong
British Airways is joining the superjumbo pack later this year as it unleashes its first batch of 12 Airbus A380s to Hong Kong. The UK's flagship carrier has penned November 15 for its first departure if all goes according to plan.
This will be a boost also to Cathay Pacific, as it joins up with BA to become the partner of choice to take passengers between Australia and Europe. Deploying the A380 will marginalise CSA's attempts to shift passengers from Hong Kong to Guangzhou.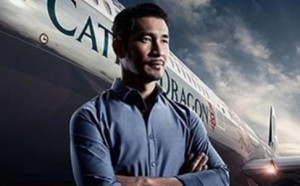 All change for Dragonair?
Rumours of a name change at Dragonair are being speculated, first reported by CAPA, as Cathay Pacific seeks to accelerate the makeover of the regional airline it bought back in 2006.
A rogue photo sent to the South China Morning Post has heightened speculation that change is afoot.
The name is Dragon… Cathay Dragon.
The hybrid puts a Swire stamp on its purchase, keeping part of the Dragonair brand – stated to be a powerful name among Asian travellers – and shoehorning Cathay, widely recognised around the world, to show who's in charge.
The option to refresh the brand comes as naming rights expired last year leaving the door open to change.
Dragonair's cabin offerings will soon be matched to its sister airline in all but colour, giving consistency to customers – a regular complaint among seasoned Cathay travellers shoved onto codeshare flights.