Outrage As China's National Mahjong Team Loses To… Japan
Posted: 07/18/2014 9:11 am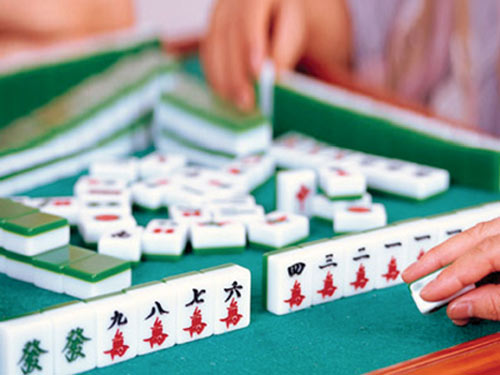 The Chinese might seem nonchalant about state affairs at times, but losing a mahjong competition to another sovereign nation is unthinkable. In back valleys, tea houses, and even swimming pools,you can hear the crisp sound of the shuffling and mixing of Mahjong tiles. It is probably one of the rare moments in China when crude language and a room full of cigarette smoke are entirely appropriate.
This explains why the news of China's national team, called State Flower, losing in the fifth European Mahjong Tournament and finishing in 37th place out of 51 teams came as a shock to the country. Online users flooded the news comment sections and Sina Weibo to express their shock and anger.
Worse, the loss came to a combined team of Europe and Japan, China's arch rival. Some blasted the crushing loss as "the most disappointing performance in the history of all competition". Other comments were even more poignant by comparing it to a "national shame" and said it was even more shameful than the country's national football team.
New Beijing Daily even published an article looking at why the national team lost the game and summarized three reasons below:
Reason 1: Talent drain: grannies choose dancing over Mahjong.
To be fair, for this international game, no players from Sichuan or middle-aged retired women or government officials were on the Chinese national team. Sichuan is the mecca of Mahjong where a random vest-wearing, foot-rubbing man picked up from a street in Chengdu, capital of Sichuan, could easily win the game. In addition, not even one county head or government bureau chief was selected to the national team. Some from Sichuan, Hunan, Hubei and Heilongjiang provinces have even been caught playing Mahjong during working hours. Such diligent practice must have made them top-class Mahjong players.
Probably the most capable players who missed out were the dancing grannies, who used to be religious Mahjong players before square dancing became popular.
One Weibo user (马乾恒) commented: "Ask the winner of the Mahjong tournament to compete with several aunties from some random famers' markets. You shall see those laowai will even lose their passports in the end. When an auntie plays Mahjong, if she wins, she will throw scorns at you. If she loses, she will drone you with endless yells. After several rounds, there is nothing for you but to lose."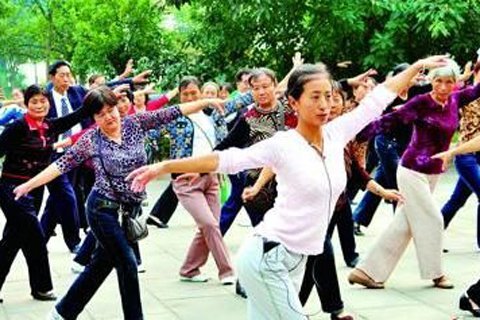 Reason 2: No prize money means no motivation.
One thing that might have depleted Chinese players' morale is that the Mahjong tournament has no prize money in an effort to distinguish it from gambling, which is banned in China.
Weibo user 作家崔成浩 wrote, "This time, I have to defend the Chinese team. The result by no means reflects the true ability of the China team, which comes from the country where Mahjong is invented. The reason for the loss is there was no financial incentive. As a result, the Chinese players were not even interested. If you don't believe me, organize a competition with large amounts of financial incentives, you will see who will win the game."
Meanwhile, some joked that cursing and smoking are banned in the game, which might have caused emotional upheavals among Chinese players, affecting their performances.
Reason 3: Mahjong is not a testing subject in the gaokao, or national college entrance examination.
CCTV sports commentator Huang Jianxiang wrote on Weibo, "Mahjong should be included in the Gaokao." Given the fact so many students can memorize the date of birth of ancient historical figures, playing Mahjong would not be a problem at all.
Photos: Internet; baike; New Beijing Daily