PRD Megacity Emerges: Subway to Connect Guangzhou, Dongguan, and Shenzhen
Posted: 07/4/2014 3:59 pm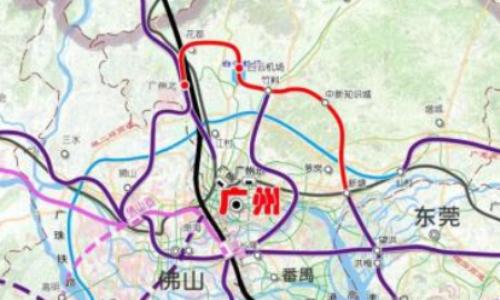 As Beijing makes plans to develop itself into a megacity of the north, the long-standing intention to integrate the three cities of the Pearl River Delta is coming to fruition.
Details of the tri-city subway system that will interconnect the public transportation networks of Guangzhou, Dongguan, and Shenzhen have been announced, reports Yangcheng Evening Report.
The subway line will extend from Xintang, Baiyun Airport to Guangzhou North station.
Costing RMB 3.44 billion, the subway line will consist of 13 subways stations, including: Xintang Station, Zengcheng Development District Station, Lihu City Station, Zhenlong Station, Pinggang Station, Folang Village Station, Matouzhuang Station, Healthy Industrial City Station, Zhuliao Station, Airport Terminal 3 Station, Airport Terminal 2 Station, Airport Terminal 1 Station, Huashan, Tiangui Road, and Guangzhou North Station.
In other subway developments, plans are being discussed to connect Guangzhou Metro Line 5 to Dongguan Metro Line 1.
With a terminal station at Huangpu Passenger Ferry Terminal, the extended subway line will intersect with the Dongguan Metro at Mayong Station. It is expected to be completed in 2020.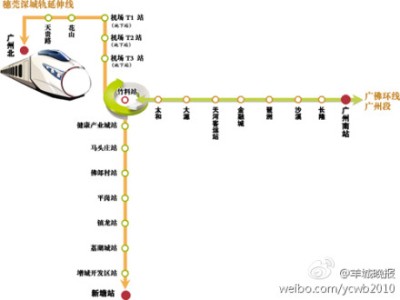 Photos: Yangcheng Evening Report,