Shenzhen Weekend: Dog Adoption, Beach Foam Party, and X-Ta-Sea Anniversary
Posted: 06/26/2014 3:30 pm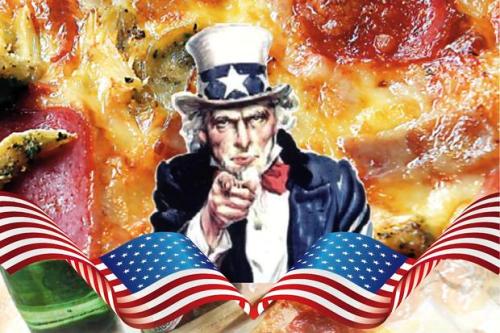 While the World Cup rings at a fever pitch, Shenzhen is still overflowing with things to do.
Here's what's happening this weekend in Shenzhen:
June 26th – Thursday Frisbee Throwing Training by the SZUPA – The SZUPA is an organization with the goal of spreading the sport of Ultimate Frisbee to Shenzhen and China. Join them Thursdays if you'd like to learn the basics of throwing and catching a disc. Be advised, tonight may end by 9PM.
June 26th - USA vs Germany World Cup Match at Frankies – Buffet offered with your favorite appetizers and salads for just RMB 70.
June 26th - Raps Open Mic Night – One of the liveliest open mics in town runs late into the night. Great for blowing off some steam.
June 26th – World Cup at the Warehouse on Shenzhen's Largest Screen - Authentic New York-style pizza, discounted beer, and a 300″ projection TV showing the World Cup.
June 27th-28th - 2014 China (Shenzhen) Import/Export Food and Beverages Exhibition – Go to find opportunities for your business or for the free samples
June 27th – Aloha Beach Resort Beach Foam Party - The party of the weekend. Foam party on the beach with lots of great Shenzhen DJ's. Shuttle buses from Shenzhen and Guangzhou.
June 27th - DrinkEntrepreneurs Shenzhen June Event – The monthly DrinkEntrepreneurs event will take place this month on Friday at Baia Restaurant Bar & Grill.
June 27th - Muzik BoX: ARUN R (HK) – house & techno producer from India - The Fresh crew keeps its weekly Friday night hang going with house music this week. Come for the music, stay for the kebabs and Mario Kart. 10% of all proceeds go to charity.
June 27th-28th – X-TA-SEA 12 Year Anniversary Weekend – This weekend marks the 12 year anniversary of one of the fixture bars of Seaworld, X-Ta-Sea. The lucky draw has some great prizes for only 50 RMB per ticket, and every ticket gets a prize. Definitely worth a shot.
June 28th - Summer Salsa Fiesta, 28th June! – If you love to Salsa, this looks very promising for a great night. Free flow beer and soda, a free class, dance performances, and a buffet dinner all rolled into one at the beautiful Hilton.
June 29th - Pizza Eating Contest at Warehouse: 2 people, 24″ pizza, 20 minutes – If you can eat a single 24-inch pizza within 20 minutes with a friend, you can win RMB 500 in Warehouse vouchers. I'm in, who's with me?
June 29th – Shenzhen Dog Adoption Day by the Shenzhen Dog Protection Association – Twenty homeless dogs are waiting for someone to take them home at a dog adoption event this Sunday at Coastal City in Nanshan District.
June 29th - Ultimate Frisbee in Futian –  The meet will take place on Sunday 2:00 pm at Lianhua Middle School, and then food and drinks will be had at Frankies American Bar. 
If you attend any of these events, please email me at [email protected] and we may include some of your reviews in a future post. Let's keep your event organizers working to provide better and better events!