Posted: 08/8/2012 3:25 pm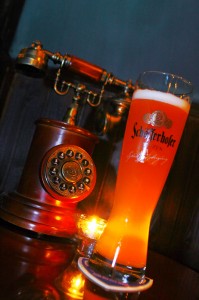 It's been around longer than many expats in Guangzhou, and now one of the city's first decent pubs is opening a second location.
The Paddy Field – that den of Irish beer and pub food – is now officially open in Tianhe, lining up alongside other local stalwarts like the Tavern, the Brew, and McCawley's in Guangzhou's increasingly heated pub wars.
Michelle from the Paddy Field told The Nanfang that everything customers have come to know and love about the first location will be replicated at the new venue.  "The new place is exactly the same Irish hospitality and warmth offered at the mothership. The only difference is that we won't be having our weekly Salsa nights because of space constraints," she said.  "But it will be still 99.99999% business as usual!"
The Paddy Field originally opened in 2004 on Huale Lu, just behind the Garden Hotel.  It moved up to the second floor earlier this year to expand — indeed, there is plenty of space inside the revamped bar.
Michelle notes the new location, on Tiyu Dong Lu, is family-friendly and offers plenty of non-smoking areas.  It has the same (rather extensive) pub grub menu and beers on tap as the original.
The Paddy field is just the latest bar to make a foray into the Tianhe / Zhujiang New Town area.  The Brew opened its second location there and Shenzhen bar staple McCawley's opened in the area, both within the past year.  The Tavern is also nearby, and Rebel Rebel opened last month, meaning there's plenty of choices for people who want to get their drink on.
You can get all the info about the new Paddy Field, including the address, map, opening hours, and menu here.