Posted: 06/19/2014 5:01 pm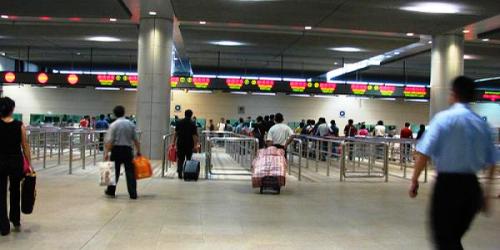 If you're a Chinese mainlander and want to go gamble in Macau, one surefire way to circumvent existing entry requirements is by entering as a transit visitor on your way to a third country—but actually have no intention of going anywhere else but the craps table.
Sorry, Danny Ocean with Chinese characteristics: the gig is up.
Macau has just announced changes to its entry requirements to deter mainland high-rollers from coming to the territory. Starting on July 1, mainland visitors holding a Chinese passport in transit will only be allowed to stay a maximum of five days, down from an original seven, according to Bloomberg.
READ: Guangdong Residents Can Now Visit
Hong Kong and Macau with Their Fingerprints
However, some critics of the plan point out that the change won't actually succeed at what it's supposed to accomplish. Jose Pereira Coutinho, a directly elected legislator in the 33-member Legislative Assembly, said, "It won't help resolve the existing problem for some mainland visitors to travel to Macau without traveling to another destination." In other words, they can still get a lot of gambling done in the new five-day period.
The last time Macau made changes to its entry requirements was in 2008 when it shortened the maximum stay from 14 days to seven. As well, mainland tourists that re-enter Macau within 30 days of their previous stay will only be allowed to stay one day, down from two days.
Additionally, China UnionPay has promised to clamp down on illegal payments made with handheld devices in Macau gambling establishments, an amount analysts say was worth billions last year.
Related:
Photo: deltabridges