Posted: 09/1/2013 2:28 pm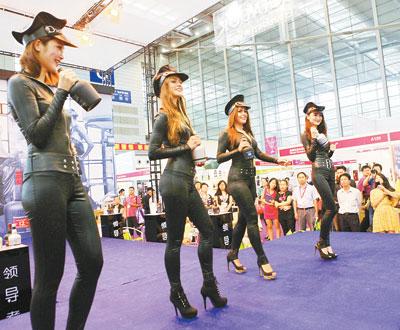 The International Beverage Exposition and Competition (IBEC) 2013 was held over the weekend at the Shenzhen Convention and Exhibition Center in Futian District.
The IBEC is "quickly becoming one of Asia's premier beverage events," according to the official website. The event showcased wines, spirits, beers, and even non-alcoholic beverages such as coffee from international producers, importers and distributors. The website lists Carrefour and Wal-Mart among the large retailers taking part in the forum.
"Wine consumption in China is clearly on the rise, with the younger generation leading the way with increased knowledge and sophistication. Cocktails and spirits are becoming more popular drinks of choice. Shenzhen is an ideal location for the IBEC due to the age demographic and fast-paced growth of the city," IBEC says on its website.
IBEC is certainly correct when it says wine consumption in China is on the rise. It is already the world's largest market for fine wine, and locations such as Yinchuan City are being hailed by many as China's future wine capital.
However, President Xi Jinping's crackdown on extravagance among officials may be having unintentional consequences for the country's wine industry, with a recent report by the South China Morning Post on Tuesday claiming that sales in Hong Kong are down, and that "Value of re-exports to the mainland has dropped 27 per cent since [the] president ordered cadres to curb their lavish lifestyle."
Photo credit: Shenzhen Daily