Elementary School Attacker in Hubei Shot Dead by Police [UPDATE]
Posted: 06/10/2014 3:22 pm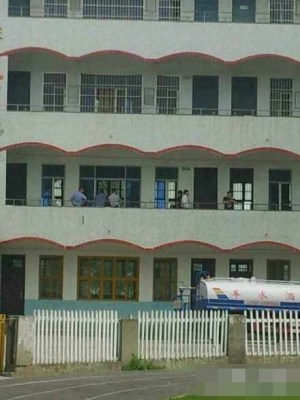 A person who had taken a hostage at a Hubei elementary school has been shot dead by police, reports China Daily.
According to the Chutian Metropolis Report, a person forcibly entered the campus of the No. 3 elementary school in Haokou County, City of Qianjiang, Hubei Province this morning and took a teacher hostage.
The suspect was reportedly shot four times. The teacher is said to have not sustained any injuries. A search of the suspect revealed he or she was in possession of knives, gasoline, and explosive devices.
CCTV reports the attacker may have left explosives behind in the school.
Students and staff have been evacuated as police continue their search of the campus.
UPDATE 7:01pm May 6: The suspect who attempted to take a classroom of elementary school students hostage at the No. 3 elementary school has been identified as 57 year-old Zhang X.
Zhang was having a dispute with the Xuqiao Village committee member Mr Xu over the compensation from land requisition and new residence provided in this exchange. Mr Xu's grandson attends this elementary school and is a member of the class that was taken hostage, reports Yangcheng Evening Report.
Zhang had reportedly come to the classroom of 50 schoolchildren carrying an explosive device that he intended to set off. The class teacher and a deputy secretary are said to have volunteered to act as hostages in exchange for the students' freedom.
When negotiations broke down, Zhang had supposedly poured gasoline on the hostage and was shot dead by police, reports CCTV.
Zhang is a retired soldier who is described as having been sent to a prison camp.
Photos: Southern Metropolis Daily via Weibo