ExploreMetro Officially Launches Map for Shenzhen Subway
Posted: 05/12/2014 3:51 pm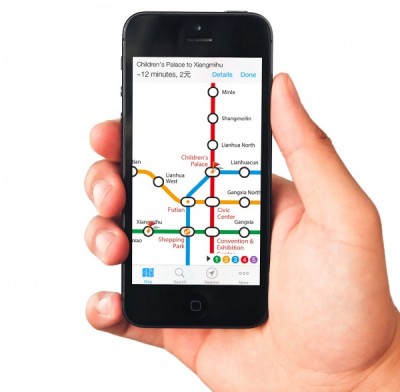 ExploreMetro has officially launched its online maps for the Shenzhen subway system.
An easy-to-use map that has been available for other major Chinese cities that include Guangzhou and Hong Kong, ExploreMetro maps have long been a favorite of ours for its simple interface and neat features.
Want to know how long it takes to get from the border at Futian Checkpoint all the way to Airport East Station? Connecting a starting point with an end destination tells us the length and cost for a journey: in this case, it takes 62 minutes by train at a cost of RMB 8.
Clicking upon a station (the bubble) and then clicking upon the appearing window will bring up additional information like maps of the local area and station exits, first and last trains, and details and photos of the surrounding area.
Available in both English and Chinese Mandarin, the ExploreMetro Shenzhen map is available online for web browsers and as a downloadable app for persuasions both Apple and Android.
We can't wait to see what the subway make will look like when the Dongguan Metro will connect to both the cities of Guangzhou and Shenzhen. We suppose it will make for a lot of scrolling.
Related:
Shenzhen Metro to Connect with Dongguan and Huizhou
Shenzhen Metro to Introduce In-Train WiFi in June
Explosion on Shenzhen Metro Line 4 Caused by External Smartphone Battery
Guangzhou Subway Station Toilet Directory
Photo: ExploreMetro