Meet China's Hugh Grant Sex Scandal Counterpart, Huang Haibo
Posted: 05/19/2014 5:12 pm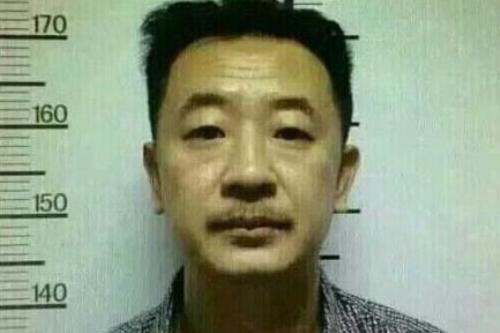 When Chinese celebrities get busted for sex scandals, it's a big deal. When Wen Zhang had his dirty laundry exposed to the public, it resulted in the history's most read Weibo post. After Edison Chen had his secret stash of photos regarding a "celebrity sex ring" exposed, he hasn't worked since—and that guy was in The Dark Knight.
Yes, a puritan double standard may be held for China's most famous, but it seems to be excused for certain people—people like Huang Haibo.
Huang was arrested by police after he was caught with a prostitute at a Beijing hotel. And despite the scandal, the media and netizens remain very loyal to him: one figure puts Huang's support as high as 80% (if one can put the internet into a percentage).
Huang apologized immediately for his actions, and it's been readily accepted. Friends of Huang have defended him by saying he was drunk at the time of the incident, while some Weibo comments have suggested Huang was framed, as someone as rich as him "won't require to rent a hotel room for the solicitation of sex".
We're not quite sure if being drunk is an adequate excuse, but maybe any talk about Huang is presumptuous without talking about what he does for a living: being liked, and getting paid for it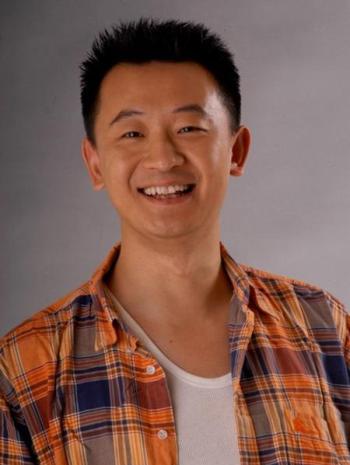 If you're not familiar with the popular actor, then you won't be aware his fame originated from starring on Hey, Let's Get Married as "Guo Ran", the ideal perfect husband.
Readers would also not know that Guo Ran is considered the model husband by which men should pattern themselves after: a completely loyal, docile man who never expresses anger or really any personal opinions at all.
So is the scandal justified? Is it okay to excuse unmarried bachelors like Huang for having specific needs while ridiculing others?
As China's equivalent of the Hugh Grant sex scandal (minus the transsexual and the smoking hot wife), we're probably going to see more forgiveness awarded to this guy for every mistake that he makes. For our part, we hope Huang gives back in China's upcoming versions of Four and a Half Weddings and Tropic Thunder.