"My Little Apple" Viral Dance Video Becomes Military Recruitment Tool
Posted: 07/30/2014 11:05 am
In case you haven't heard the song or seen the video yet (and you probably have), My Little Apple is a music video from the film "Old Boys: The Ferocious Dragon Crosses the River" by the Chopstick Brothers that has gone viral in China (you can watch it below).
The song itself is pedestrian ditty in which an apple is used as a metaphor to symbolize one's feelings towards a lover, but the song shines as a vehicle to showcase absurd comedy that is de rigeur in China in the absence of any insightful satire.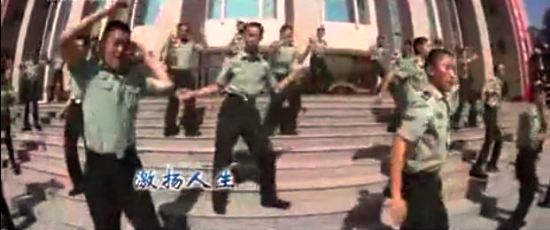 However, the song's true mass appeal lies in the emulation of its dance that, let's face it, concentrates movements away from the hips and into the upper body, appealing to dancing grannies in public squares all around the country (here are examples of tribute videos).
We saw a huge outpouring of spoof videos during the last dance phenomenon to hit China, Gangnam Style, and it looks like everyone wants in on this latest Chinese internet meme, up to and including the Ministry of Defense. While the Ministry features enlisted service personnel dancing in its video, it also features things the other videos don't: namely military jets and rockets.
As reported by China Daily, this video was made by the Ministry of Defense and serves as a recruitment tool. While you listen to a song with lyrics about how love is like an apple, the Ministry of Defense urges viewers to take up arms and charge to the front lines in order to defeat China's enemies all while featuring military personnel taking the time out of their busy schedules to line dance on camera.
Here's the video:
And if watching the visual spectacle isn't enough for you, here is a translation of the text that appears onscreen along with notes when they appear in the song so that you can sing along in English if you'd like:
My Little Apple (text by Ministry of Defense)
Intro
Because youth have dreams
A bright light enchants with its glow
Because youth have dreams
Signifies that there is an extraordinary significance
Each person, each youth, all have a dream
and have wonderful rights and privileges
Verse
Graduation is when youth set sail again
As they reap a life without regret
Do you still remember flying the Nine Heavens as a child?
Do you have the impulse to travel the five seas?
Pre-Chorus
Do you still remember when good men carried meter-long swords
and stood with pride as they kept their oaths?
Come, and join the military
We will never abandon our invitation to the youth
Chorus
There is no greater glory than to enlist in the military
Interlude
Because a dream perseveres
It signifies that it is more valuable
Because a dream perseveres
it can reap lofty goals
Each youth has their own dream
Each dream has its shining glory
Verse
Pursuing a dream is life's never-ending subject
Playing a strong tone will get rid of mediocre sounds
Do you still remember the first time you saw the flag being raised?
How moved you were when you saw the parade?
Pre-Chorus
Do you still remember when in defending the homeland when you were younger,
punishing evil and eliminating traitors with a steel will?
Run to the army and become a soldier!
Let each peaceful sun set and rise become warmer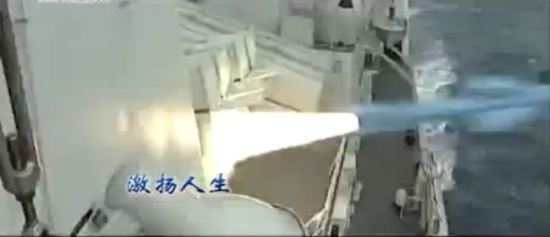 Chorus
Pick up a pen, join the military
Fulfill your dreams in an army barrack
Chorus
Use the opportunity of your youth
and stimulate your life!
For your dreams, charge and break through enemy lines!
End
Homeland! I am coming!
If you don't have enough little apples in your life by now, here's the original version: