Second Season of "A Bite of China" Hits the Airwaves
Posted: 04/21/2014 4:47 pm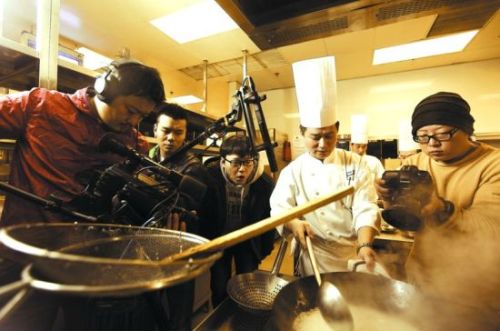 Ours is a golden age of television: we are for lack of want from excellent television programming that has long supplanted films as the best artistic medium enjoyed by a mass audience.
However, unless you're covered by the Emancipation Proclamation and Abraham Linked-into internet TV, we Chinese expats have been stuck with watching the same television shows: dating shows, Japanese resistance shows, and variety shows. Honestly though, there's only so many sound effects we can handle before we reach for the remote.
That's why it's with great relief that the second season of A Bite of China has finally made it to public television. A breakout hit that appeals to Chinese and Western audiences, A Bite of China is a suave documentary that tells not only the story of Chinese cuisine, but the people who make it.
Heavily comprised of quick edits and close-ups that will have even the most jaded foodie salivating, A Bite of China deftly interweaves its themes with the many subjects of the shows into a unifying narrative that offers compelling television.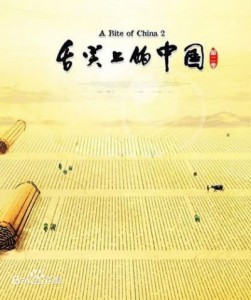 It's with no short supply of praise that we commend A Bite of China as China's best modern-day cultural export (yes, even better than 12 Girls Band or Donnie Yen). Called "舌尖上的中国" in Chinese, A Bite of China showcases China's most assessible cultural component—its cuisine—and displays it without any political overtones. While there are many topics the show won't touch upon, the show is able to transcend borders by telling stories that are about individuals, not an entire country.
The majority of the characters detailed in A Bite of China are rural residents who take great pains to preserve their way of life, and yet are barely managing to get by. The pride felt when the documentary finally focuses in upon one's region rivals the guilt of knowing these people have it much worse in the real world.
If the show has a bias, it's that young people from the cities aren't familiar with Chinese culture and can't cook. Weirdly, this may also explain why there is such a huge audience for this well-hyped show in China.
If you've missed out on season one of A Bite of China, have a watch on Youtube below (English dub here). The current season is not yet provided with English subtitles, or available for online viewing.
A Bite of China airs tonight at 6pm on CCTV-2, and will be shown on many consecutive rebroadcasts.
UPDATE April 22, 2014: The second season of A Bite of China is available to watch online! Here is the first episode, but without English subtitles:
Photo: Baidu, shm.com.cn