Guangzhou Sex Culture Festival Wraps Up With Striptease, SM Performances
Posted: 05/19/2014 8:00 am
Guangzhou's annual sex culture festival ended on Sunday at the Zhongzhou Exhibition Center with everything you can expect from a sex show that includes half-naked women, arrays of sex toys, and more.
A lingerie show, body painting, SM performances, and a striptease were all featured at the three-day event from May 16 to May 18, QQ News reported. The theme of this year's event was "harmonious society, quality life and health first" and included seminars on male AIDS prevention, sexual diseases and health.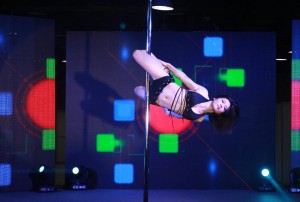 Pornography and prostitution are banned in China, yet the country is responsible for producing more than 70 % of the world's sex toys. And sales of sex products in China are estimated at RMB 50 billion ($8.02 billion) annually with a whopping growth rate of 63.3% each year, according to the event's official website. The market is expected to maintain this same growth momentum for the next 15 years, it added.
Judging by the excited reactions of the mostly male audience, the market surely looks to grow with prolonged interest and better results.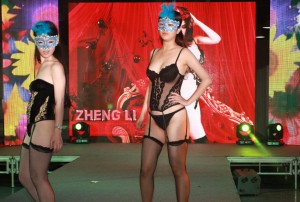 Home page and content page photo credit: qq.com