Posted: 06/25/2014 1:29 pm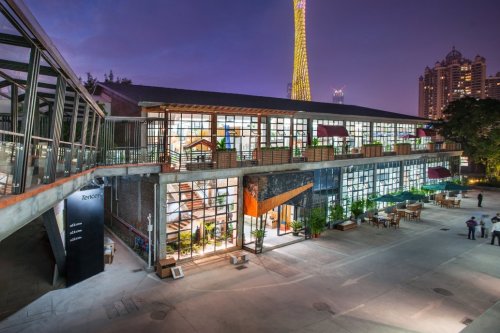 Check out the new Guangzhou offices of internet behemoth Tencent, borne from six buildings that were once part of an old textile factory.
The new offices of the Shenzhen-based maker of the popular WeChat app are shown in a pictorial published in Business Insider. Eight-hundred Tencent employees will be enjoying things like a two-story slide to pop downstairs and a wall made out of plants.
We don't see any Segways that are ubiquitous on high-tech campuses, but we're still very impressed with this modern design that is practical, elegant, and doesn't look like a kitchen instrument or a pair of pants.
Photos: Business Insider