Posted: 11/21/2012 3:00 pm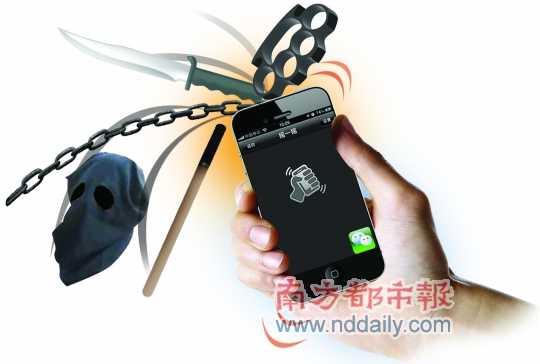 (drawing by Li Yong)
WeChat, also known as Weixin, has been growing like a bad weed in China these days.  The iOS and Android app is now being used by more than 200 million people, and is the pick-up tool of choice for many laowai in China because it facilitates chatting with nearby strangers.
Given how ubiquitous the tool has become, it's not surprising that a scam has finally surfaced.  Users in Dongguan are being warned after a woman met up with a stranger she had chatted with on the service in April this year. The stranger then threatened her and demanded she hand over her bank card, Southern Metropolis Daily reports.
The woman, who works in a hotel, was invited by a Weixin contact to meet up and have a chat. In the end, she met an accomplice of a criminal surnamed Lu, who comes from Hubei Province and ran a restaurant with another man Jian before it went out of business.
Unable to support themselves, Lu and Jian set up a criminal gang. As part of the arrangement, Lu's girlfriend and brother used Weixin to meet and then steal from strangers.
Police say there have been six similar cases in Dongguan this year involving rape, theft and blackmail.
Police explained that because Weixin is newer than rival services such as QQ, it is poorly policed. They warned residents to be vigilant when using the service, and not to meet strangers who refused to identify themselves or asked to borrow things.