Posted: 06/3/2014 3:46 pm
Did you spend this past Dragon Boat holiday festival at home, doing nothing? Well, it wasn't entirely spent in vain because you were in fact doing something—avoiding the huge crowds that clogged transportation routes and tourist destinations throughout Guangdong.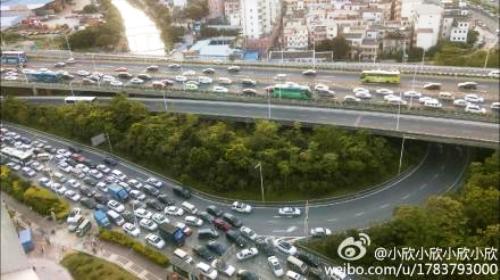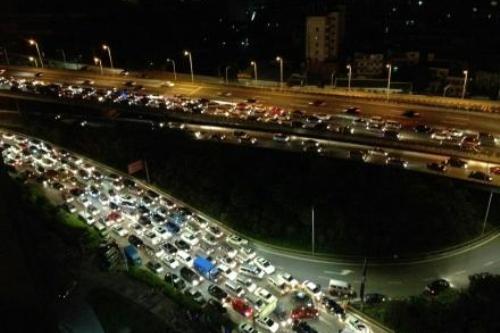 Shenzhen traffic police reported that traffic for access routes to Daxiao Meisha and Dapeng were congested with "rush hour conditions" for ten hours from June 1 until yesterday morning. 256,000 cars were said to have been involved in a traffic jam 14 kilometers long.
720,000 commuters took the Guangzhou Metro on June 2, a 15% rise from last year. May 31 was also a traffic heavy day with 650,000 commuters.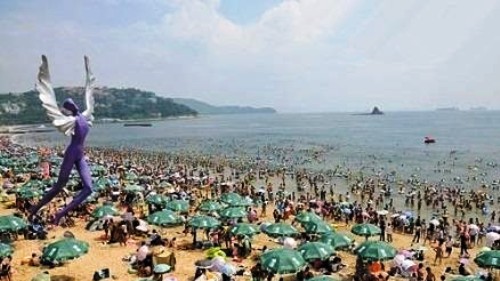 But getting there is only half the fun; just ask the record-breaking 16,000 visitors that descended upon Dameisha Seaside Public Park. The only reason so many people would choose to crowd together so densely must be because they obviously enjoy each other's company, like so: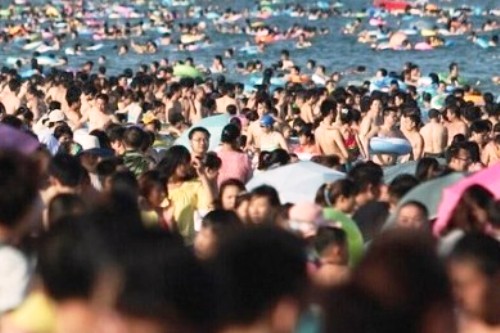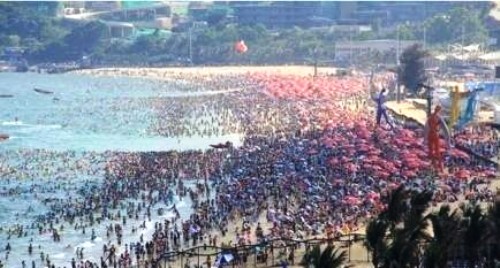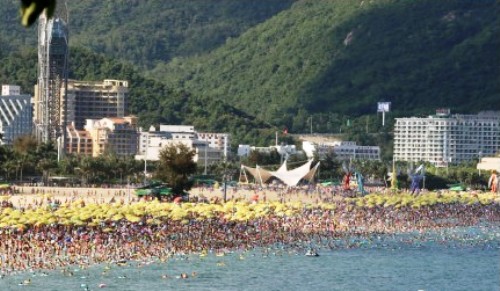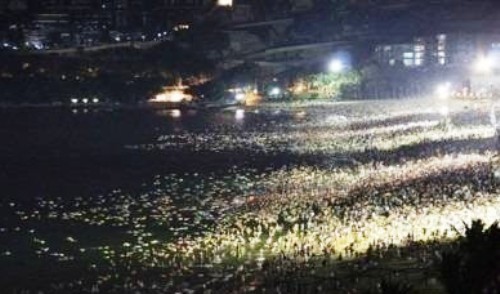 All of this price came at a cost, however. A closer look at the swarms of holiday-goers revealed a grubbier side: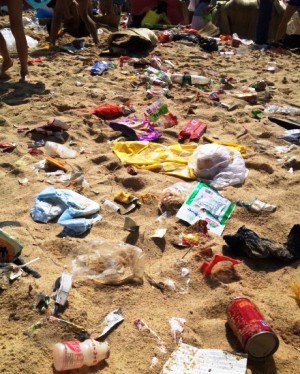 However, crowds don't always have negative connotations, especially when everyone's favorite endangered species-a la commodity of cuteness made a mass appearance at the Canton Tower in Guangzhou: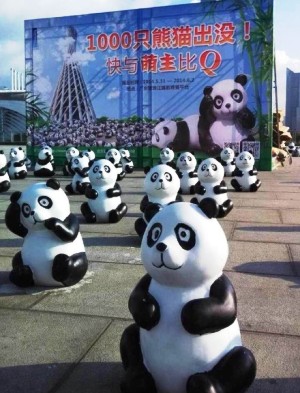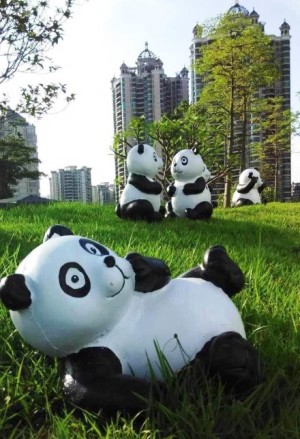 Oh, endangered panda: you'll never over-populate us with the cuddleness you provide!
Photo: Shenzhen Evening Report via Weibo (2), China Daily via Weibo, Shenzhen Traffic Police via Weibo, China Guangzhou Information Dissemintation via Weibo, Guangzhou Daily via Weibo