Bill Callahan – Apocalypse
3.8 out of 5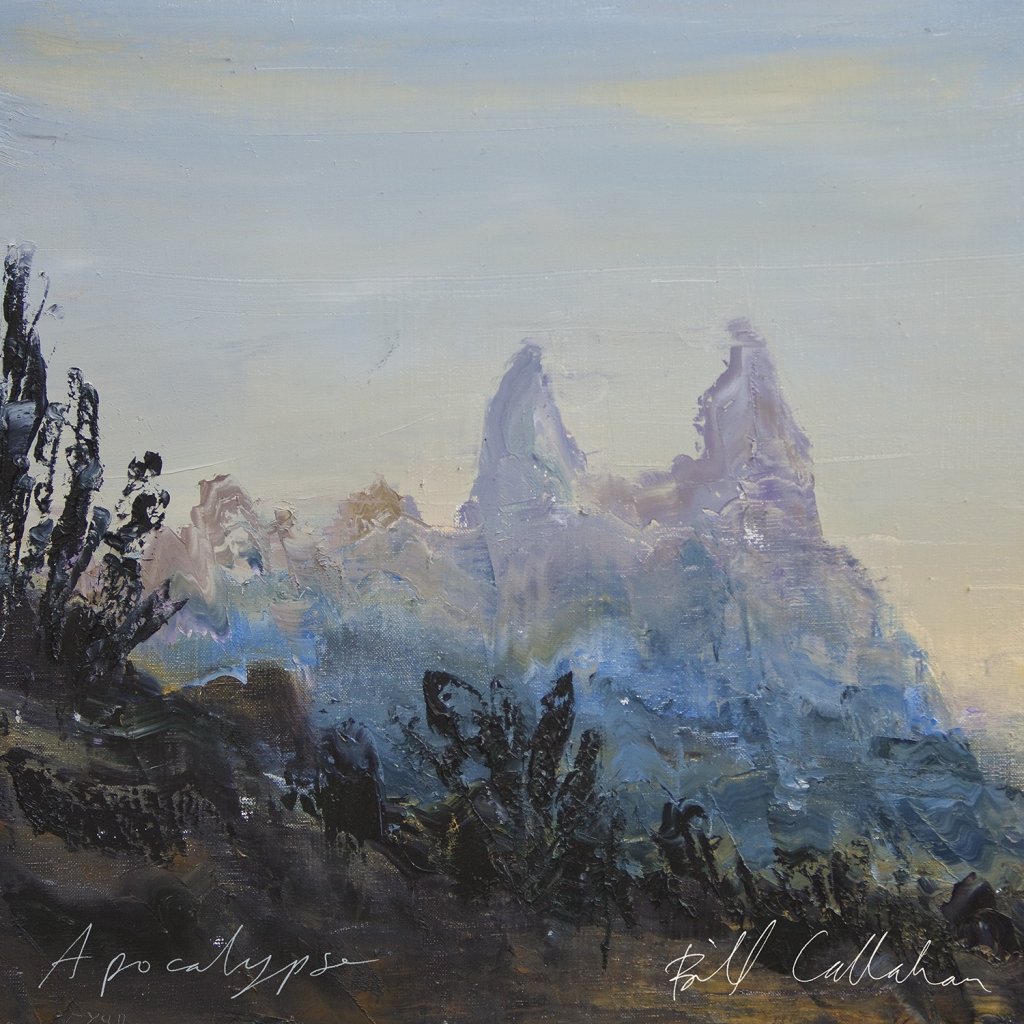 Bill Callahan could very well be the greatest American singer-songwriter you've never heard of. Callahan fans would no doubt scoff at such a suggestion, particularly considering he has been releasing a steady stream of records since 1990 (including his work recorded under the band name Smog, Apocalypse is Callahan's 15th LP). That said, Callahan's work has never really cracked the mainstream, and I'm always surprised at the number of singer-songwriter aficionados unaware of his extensive catalogue. If you happen to be among them, you too may soon be singing his praises.
There's something immediately striking about Callahan's style. Part classic rock, part folk, part alt-country; his songs are often void of the traditional verse-chorus structure, opting instead for simple, repetitive chord progressions and fantastic lyrical phrasing. Most striking is his baritone voice. Though somewhat lacking in range, his delivery is direct and void of any reverb or other vocal effects. Listening to a Callahan record often feels like he's sitting in your living room, telling you a story: every word is clearly articulated, and every lyric conjures vivid imagery.
As Paul Ryan's cover art suggests, Apocalypse is a record about the American West (the painting is titled "Apocalypse at Mule Ears Peak, Big Bend National Park in West Texas"). As I was listening to Apocalypse's seven songs, I couldn't help but think they would have provided the perfect soundtrack to the Coen Brother's recent screen adaptation of Charles Portis' True Grit. Both are commentary on America's Manifest Destiny, the Western Frontier, and of a country for better (and often for worse), in transition. Moreover, like True Grit, Apocalypse is subtle and slowly paced, yet interspersed with moments of loud violence, which is indicative of the very landscape and period it describes. The intention is apparent in the opening chords of lead-off track "The Drover": "The real people went away" sings Callahan, accompanied by acoustic guitar, percussion and an electric guitar twang straight out of a Sergio Leone film. "One thing about this wild, wild country" sings Callahan in the chorus: "It takes a strong, strong, it breaks a strong, strong mind. And anything less makes me feel like I'm wasting my time."
"Baby's Breath" is a beautiful slow burner, telling the story of a man who finds a plot of land and a bride to share it with. The track constantly shifts tempo and gradually builds to a wonderful climax, courtesy of Matt Kinsey's fantastic electric guitar accompaniment. The mood quickly changes for third track "America!", the one jarring and divisive moment on an otherwise concise record. At times unabashedly sarcastic: "America, you are so grand and golden", the track goes on to reference some of America's more abhorrent acts of cultural imperialism; including Vietnam, Iran and Native America. As the country's military representatives, Callahan cites some of his songwriting heroes by their actual rank and respective branches of the military: "Captain Kristofferson, Buck Sergeant Newbury, Leatherneck Jones, Sergeant Cash". However, in the midst of all the military jingoism, he takes time to clarify that he himself never served his country. By the end of its 5:33 running time, if the wry, sarcasm of "America!" hasn't caught your ear, the thumping kick drum and screaming, distorted electric guitar certainly will.
Callahan gives you a moment to relax again with "Universal Applicant" before dishing out what has to be the most beautiful moment on the record, "Riding for the Feeling." Here the harshness of "America!" is replaced with soft brushes, melodic and understated electric guitar, and Jonathan Meiburg's Wurlitzer. The album closes with "One Fine Morning", a simple two-chord ballad that despite an almost nine minute running time never loses its trajectory. The track has a wonderful warmth and off-the cuff nature to it: "Yeah one fine morning, yeah it's all coming back to me now. My apocalypse." It's a solid closer to a solid record.
Though much of Smog's earlier work was often characterized as "lo-fi", Callahan's solo records are expertly produced, and Apocalypse is no exception. His voice is upfront and personal, and there are no production tricks, or fancy effects in sight. It's refreshing to listen to a record where all of its collective parts are readily accessible and perfectly complementary. Gordon Butler's fiddle, the percussion, pianos, and guitars are all clearly discernable, yet never compromise Callahan's lyrical directness. For an artist who has been releasing music for over twenty years, the quality of Callahan's catalogue is impeccably consistent, and one that any songwriter would be envious of. If you feel like stepping back in time, and traversing through an older, more rustic America, then Apocalypse is your record. Just don't be surprised if you become a Bill Callahan fan in the process.