Posted: 12/9/2014 10:00 am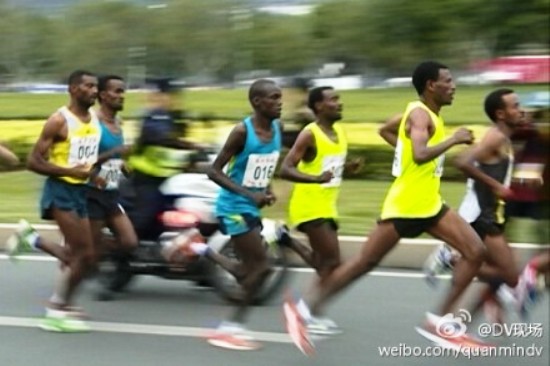 The 2014 Shenzhen International Marathon took place over the weekend with more than 15,000 participants from 30 countries.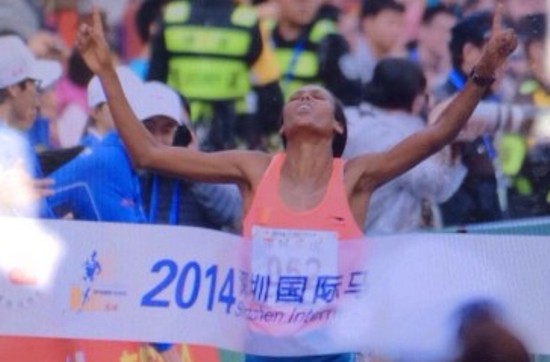 Men and women from Ethiopia took top spots in their respective categories. Solomon Tsige Asfaw won the men's race by finishing in two hours, 16 minutes and 21 seconds, while Elfneshe Melaku Yado won the women's race by finishing in two hours, 34 minutes and 23 seconds.
A total of $142,000 in cash prizes was awarded to the top runners, with RMB 2,000 given to the top ten Shenzhen residents who completed the race.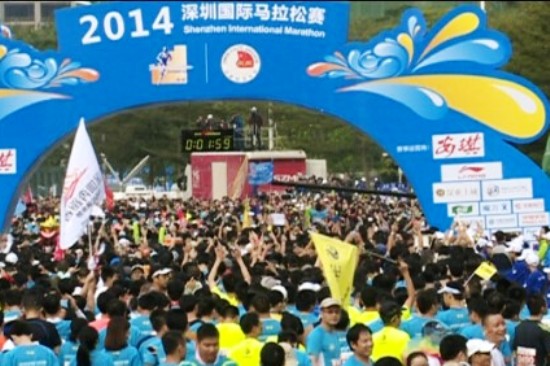 This is the second year for the marathon in Shenzhen. While many take it seriously, others use it as an opportunity to perform. Here are some of the more colorful participants who ran at a nice leisurely pace more conducive to picture-taking:
And here's an aerial view of the marathon from a drone: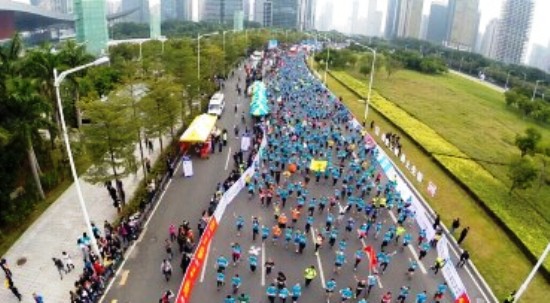 To match the crowd of people running, there was a large crowd of bystanders enjoying the action: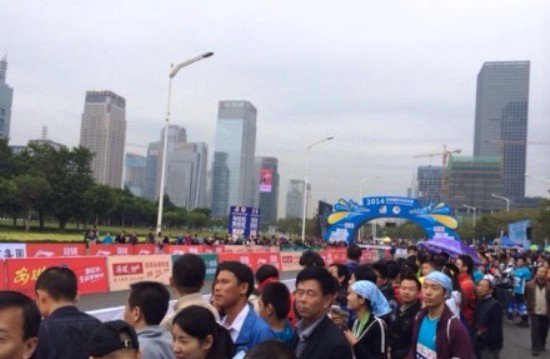 Photos: DV On Scene, Southern Daily, Shenzhen Traffic Police, Weibo