ALS Ice Bucket Challenge Goes Viral Among Chinese Celebrities
Posted: 08/20/2014 7:06 pm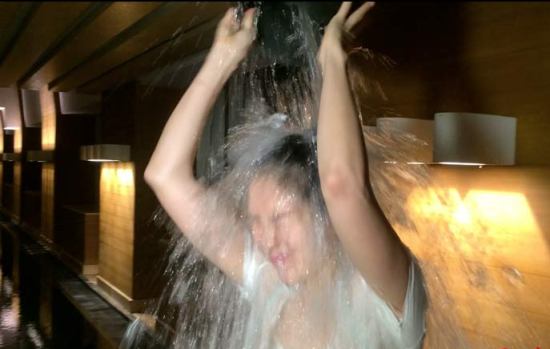 Memes that spread internationally are often slower in coming to China — Gangnam Style, planking and coning come to mind, just to name a few. However, Chinese celebrity power has ensured that the ALS ice bucket challenge is a trending topic on the Chinese internet.
So far, the ice bucket challenge has been most prominent among Chinese technology leaders, perhaps due to the campaign's involvement of Mark Zuckerberg, Bill Gates, Tim Cook and other US tech stars. Those having participated in the challenge include Victor Koo of Youku, Zhou Hongyi of Qihoo 360, Lei Jun of Xiaomi, and Pet Lau of OnePlus.
But that was last week. Now, Chinese celebrities can't wait to be called upon to take part in the challenge. Here's a list of famous Chinese celebrities who have taken part in the ALS ice bucket challenge so far:
Zhang Ziyi, who had a news story written about her challenge:
Andy Lau, speaking in both Mandarin and Cantonese, performs his challenge on top of a building:
Donnie Yen speaks English during his challenge:
Jay Chou:
Wang Lee-hom, in the spotlight:
Joey Yung, who has Spider-Man help her for her challenge:
And Charlene Choi, whose elaborate video features music and graphics:
What is most notable is the showmanship. Each celebrity tries to outdo the previous one through better production values, shot locations, and camera techniques.
The ALS ice bucket challenge actually started nine months ago, but recently came to prominence through the efforts of US golfer Chris Kennedy. The goal of the challenge is to raise funds and awareness for ALS, (Amyotrophic Lateral Sclerosis), commonly known as Lou Gehrig's Disease.
People who accept the challenge agree to have cold water poured onto their heads, after which they nominate others to take the challenge within a day. Those who turn down the challenge are asked to contribute at least US$100 to the ALS Foundation.
Photo: Xinhua